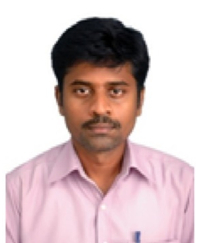 April 29, 2020
Dr. M. Senthil Kumaran – Associate Professor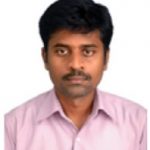 EEE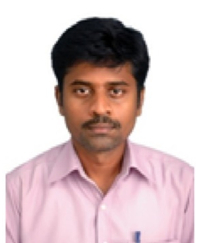 Dr. M.Senthil Kumaran obtained B.E, and M.E., both from University of Madras (1999 & 2001) and his Ph.D from Anna University (2013). He has 19 years of teaching experience. His area of Specialization includes Applied Electronics & System Dynamics for Control.  He is currently working in the area of Feedback Control and its application in Robotic and Flying machine systems. He has published 15 papers in proceedings of international conferences and 30 research publications in referred international journals.
His current work is to focus majorly in designing modules to achieve "Engineering Education made Practical inside the class room – A vision "
He has developed three modules related to his vision,
"The adventures of NAND gate" – Design of a microcontroller using only NAND Gates (Through FPGA – System generator MATLAB Interface) from the scratch. In this module, the students are taught to design a microcontroller using the all ideas of digital electronics. Finally, the students are taught to design an assembler and therefor to write a small google game to play with the microcontroller.  This module is for teaching Digital Electronics, Microcontrollers and Microprocessor and Computer architecture.
"The Journey with the Aerothrust Pendulum" – Design of a feedback linearization controller using Newtonian mechanics for an Aerothrust pendulum. In this module, the students are taught system identification, controller design, stability analysis ( root locus & frequency response) and state-space analysis practically with the developed module. This module is a complete hardware package for teaching all the necessary concepts of a control system.
"The self-balancing ROBOT" – Controller design through lagrangian mechanics for a robot to balance on two wheels. This module is under development and will be useful in teaching advanced control topics.
Project Completed / Ongoing
1. Title: Study and Control of Weak grid-connected Matrix converter based DFIG Systems
Funding Agency: CWET / MNRE (Ministry of India)
Investigators: Dr. Ranganath Muthu and Dr. M. Senthil Kumaran
Duration:  2011 – 2015 (Completed)
Amount: Rs. 7.4 lakhs
2. Title: Non-Invasive Measurement of Blood sugar
Funding Agency: MHRD (Innovation Cell Govt of India)
Student Investigator: Sriram S, Vignesh R &Vikram AS
Mentor & Department Supervisor: L.Suganthi & Dr. M. Senthil Kumaran
Duration:  2019 – 2020 (Ongoing)
Amount: Rs. 10 lakhs
Workshop Organized:
Organized National level Workshop on "Design of digital controller in FPGA using MATLAB system generator- HANDS ON" during Aug 07, 2015.
Organized National level Workshop on "Dynamics and control An Enthralling journey with the Aero thrust pendulum" during June 14-16, 2017.
Organized National level Workshop on "A course on control: Learning made interesting with a flying machine" during September 19-20, 2019.
Invited Talks:
Delivered a demonstration and guest lecture on "V/f Control using space vector modulation technique" at Annamalai University, EEE department, on 13.3.15
Delivered a guest lecture on "Embedded Solutions through MATLAB for drives and control" at RMD Engineering College, Chennai,  on 27.3.15 (EEE Department – Forenoon)
Delivered a guest lecture on "Embedded Solutions through MATLAB for drives and control" at RMD Engineering College, Chennai,  on 27.3.15 (ECE Department Afternoon)
Delivered a guest lecture on "MATLAB Application to Power Electronics and Power Systems" at Sri Venkateswara College of Engineering, Chennai,  on 28.08.15 (EEE Department Afternoon)
Technical presentation on "Applications of FPGA for electrical drives control" at Anand Institute of higher technology, on 4.3.16 & 5.3.16. (EEE Department)
Resource person for the workshop on "Design of digital controllers for FPGA" at LICET, Chennai,  on 11.3.16 and 12.3.16
Delivered a guest lecture on "Introduction and demonstration of FPGA programming" at SSN College of Engineering, Chennai,  on November 15-29, 2017
Delivered a guest lecture on "Study of dynamics and control through Aerospace Pendulum" at Rajalakshmi Engineering College, Chennai,  on 27.3.18
Delivered a guest lecture on "Lecture on Aero thrust Pendulum" at LICET, Chennai,  on 6.12.19