About the department
The Department of Biomedical Engineering was started in the year 2005 offering a B.E degree in Biomedical Engineering. The department was recognised as a research center in 2011 and offers Ph.D. degree in Biomedical Engineering. It also offers a Master of Engineering degree in Medical Electronics, since 2014. The department now has a total of 15 faculty members with 13 Ph.D. holders and 2 pursuing Ph.D. The department has a total strength of 200 students, from diverse economic strata, willing to deliver their best, for the welfare of the society.
The Mission of the department is to educate students to understand the human body as an integrated system through quantitative engineering analysis and to use that understanding to design better therapeutic strategies, devices, and diagnostics while serving the society by conducting research that develops quantitative linkages across scales in the human body and uses that development to build new tools to improve human health. At the same time to catalyze interactions between biologists, physical scientists, and engineers to help medicine and human health and create enabling technologies through innovative and evidence-based interventions and practices for the improvement of human health and health care.
The department has well-equipped, state-of-the-art laboratories including the biomedical instrumentation lab, microbiology and biochemistry lab, diagnostic and therapeutic lab, to meet the requirements of Anna University to the fullest and to enable the students and the scholars to pursue research in-house. Apart from the curriculum based laboratories, our department has 6 exclusive research labs namely
1. Centre for Healthcare Technologies (CHT),
2. Feynman Nano Laboratory,
3. Voice Laboratory,
4. AR / VR lab,
5. VLSI & Embedded Medical Systems Laboratory, and
6. Human Factors Engineering Laboratory.
The research labs are equipped with high-end equipment like Emotiv EPOC 14 channels, Nexus4,g.NAUTILUS EEG 16 channel, Optitrack system, Oculus Quest, Thermal camera,Electrospinning Unit, 3D Printer, 3D Filament Extruder, Fluorescence microscope, CO2 Incubator, Electroglottograph, HTC Vive Virtual reality Business Edition., etc., and design software like MIMICS Innovation Suite, CREO and Fusion 360 for faculty and student research.
Highlights of the department include industry-institute interactions with eminent healthcare organisations like Philips India, Perfint Healthcare, Phoenix medical systems, HCL Healthcare, Medtronic India etc. Further, the ethical committee of the institution is managed by the department. Apart from these, our students undergo internships at various government organizations such as IITs, IISC, IIITDM, and DEBEL-DRDO and in renowned hospitals like Kauvery Hospitals, lifeline Hospitals, FORTIS Malar Hospitals, Apollo Hospitals, PSG Hospitals, Global Hospitals, Deepam Hospitals to name a few.
Several MoUs between SSN and organizations like the National Institute for Empowerment of Persons with Multiple Disorders ( NIEPMD), Chettinad Hospitals, Birmingham City University, UK, Drexel University USA, Steradian Technologies, Chennai to name a few, help students and faculty in remarkable research collaborations. The department has healthy interactions with Autodesk India P ltd, National Instruments, Texas™ Instruments, Biopac™ Systems, Inc., Kornerstone Devices Pvt Ltd., Chennai, Global Hospitals, Chennai, Sri Ramachandra Institute of Higher Education and Research, Chennai, Machenn Innovations, Coimbatore and many more, where the industry and hospital experts are invited to deliver lectures, conduct sponsored workshops and for other diverse activities to help the student community in gaining a comprehensive understanding of the core industries and their applications.
Faculty Research
Faculty are actively involved in teaching and research, delivering lectures with content beyond the syllabus, and offering projects to equip the students in having a world-class exposure to the field of biomedicine. With the varying fields of interest of the faculty, several consultancy projects in biomechanics, biomaterials and artificial organs have been carried out for overseas clients and the department partners with RECYCL3D PLANET, Calgary, Canada for its funded projects. These projects also pave the path for the faculty to research in varying domains of corporate importance. Consultancy projects include Hearing aid cochlear implant, 3D Prosthetic limbs – Design and Characterisation, Virtual reality-based infant CPR and Bacterial tracking using EM waves. Apart from the Consultancy projects, the faculty also enthusiastically undertake internally funded projects. The grant for the faculty funded projects is around 159.10 lakh, now there are 8 ongoing projects while1 projects have been completed.
The faculty have been awarded grants for their research from External funding agencies and
schemes such as
1. Department of Science and Technology – Biomedical Device & Technology
Development
2. Science & Engineering Research Board – POWER
3. Science & Engineering Research Board – Core Research Grant
4. ICAR – NASF
The faculty funded project include domains such as Augmented reality, IoT, fNIRS, Bio-signals, Image processing and Nanoparticles to name a few. Project laboratories with advanced equipment have been set up through the funds received in such projects and MoUs with industries. These facilities are utilized by faculty and students for R&D. The additional resources in these project labs enable the students to complete their projects competently in-house. They are utilized by students to supplement their practical learning and provide exposure in the latest technological know-how. The research laboratories include Voice Laboratory , AR/VR Lab, Feynman Nano Laboratory, VLSI & Embedded Medical Systems Laboratory, Human Factors Engineering Laboratory.
Student achievements- publications – Click Here
Student achievements- Extracurricular 2018-2020 – Click Here
Student achievements- co-curricular activities – Click Here
Stakeholders survey – Click Here
SSN innovation and best practices (SCIPE) – Click Here
BME-Innovation in teaching and learning – Click Here
Awards by BME faculty – Click here
International Collaborations – Click Here
Events
The department organizes an international conference every year and often organizes lecture series, workshops, Faculty Development Programme, and guest lectures on diverse concepts related to the core and inter-disciplinary subjects in biomedical engineering to equip the students in gaining a comprehensive knowledge of the industrial requirements to the fullest. Apart from these, the students also organise 'Vidhaan' an intra-collegiate symposium and events in 'Invente' the college's National level technical fest. Our students have been winning the Smart India Hackathon both in hardware and software editions for three years in a row.
Students Research
The students carry out active research in medical devices and equipment designing at the innovation centre of SSN. The students work enthusiastically and have been granted with about Rs 20 Lakh in the recent years (2010 – 2023) by the SSN trust for the internally funded projects. Students of the department have also filed patents for their notable work. A total of 5 patent were filed in the last 2 years.
Placement Activities
Our students in the field of Biomedical Engineering have been successfully placed in esteemed core companies such as Philips India, HCL Healthcare, GE, Medtronic, and iGATE. Additionally, they have received numerous placement offers in the software industry. The placement season for every academic year commences with great enthusiasm from both our students and the placement cell. Initially, companies primarily from the core and regular categories participated, followed by the inclusion of super dream companies. Notably, ZIFO RnD, a pharmaceutical research-oriented company, was the first to offer placements, selecting 10 students as Associate Analysts with an annual salary of 4.75 lakhs. HCL Technologies recruited 10 students for core roles through their intern cum placement program, offering a salary package of 6 LPA. Furthermore, Amazon hired 4 students for various positions, providing a 6-month internship program with the potential for a full-time position at 14 LPA and many more notable
offers. The dedication and passion exhibited by our students and teachers have set the stage for an exciting placement season, with more promising opportunities on the horizon. Alongside placements, our students have pursued higher education at prestigious universities,
demonstrating their commitment to personal and academic growth.
They also received multiple offers in the software industry. However, higher studies emerged as the most sought-after career advancement option for these students. Many of them chose to pursue their Master's and Doctoral studies at prestigious universities worldwide, including Johns Hopkins University,Arizona university,Duke university,The University of Texas, University of southern California,IITM,RWTH-Aachen, Georgia Institute of Technology, Columbia University, Carnegie Mellon University, and more. The students' dedication and passion towards placements were evident as they showcased their project work, leading to successful placements
in core biomedical companies and research opportunities.
Newsletter
The department publishes 'Synergy', a quarterly newsletter, accommodating the diverse activities happening in the department. It comprises a highly enthusiastic faculty and student editorial team to capture and feature the most interesting achievements and happenings of the department of BME.
The department coordinates CENTRE FOR HEALTHCARE TECHNOLOGIES – A multidisciplinary research initiative, which carries out world-class research activities in the field of neuroscience, medical signal and image processing, medical instrumentation and bioengineering. The BME department keeps spreading its wings through academic partnerships with foreign universities and provides internships for students from other parts of the nation and globe. The aim is to do HIGHER AND HIGHER by strengthening the department in being useful to humanity and helping the students in pursuing a successful career in the biomedical discipline.
Alumni details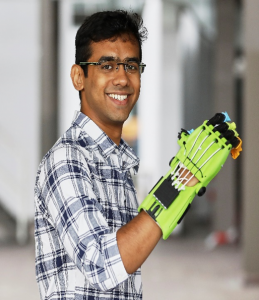 Mohamed Irfan M R
PhD Student
Biomedical Signals and Systems
University of Twente,
The Netherlands
Biomedical Engineering at SSN gave me an interesting perspective on future prospects and the different options I could take. The basics I learnt here were fruitful in defining my career path. The job scenario for biomedical engineering is still evolving in India, and SSN places you at the right cross roads of talent, and networking. So, please make the most of the four years of your bachelor's. You will not only end up with a good vision for your career, but also gain a good family on the way.
Batch: 2008-2012
Program: B.E Biomedical Engineering.
Department: Biomedical Engineering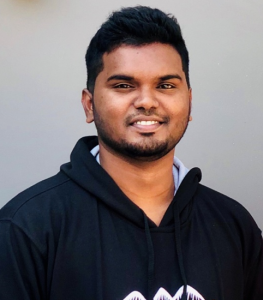 N P Guhan Seshadri
Research Scholar
Department of Biomedical Engineering
National Institute of Technology Raipur
Chhattisgarh, India
The best learning phase in my career so far was happened to me at SSN. The two years I spent at SSN taught me immense lessons in my research career and raised my confidence level. The faculties at Dept of BME are so encouraging, friendly and some of them are best in this field. They showed me the real excitement in learning new techniques that would help in healthcare needs. I would also advice my juniors and the incoming students to use the maximum potential of the faculties here. Trust me the practical knowledge you will gain at BME laboratories will help you forever in your career. I got the best supervisor and mentor, under their guidance I have published around 4 research articles in IEEE journal and other reputed biomedical journals. This has largely helped me in pursuing my PhD at NIT Raipur with Institutional scholarship.
Batch: 2014-2016
Program: M.E in Medical Electronics
Department: Biomedical Engineering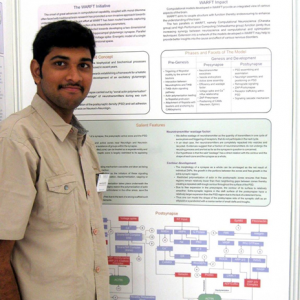 M.Kapardi,
Research Scholar
Spine Labs
Department of Biomedical Engineering
IIT, Hyderabad.
"SSN is one of the few institutions in our country which offers courses in Biomedical Engineering. I would like to thank my mentor Dr. Kavitha and other faculties in the department for not only shaping up my career but also for imparting great values in me. The environment in the campus boosted my morale and encouraged me towards research.  A special mention to the library of the institution, it never ceases to amaze you."
Batch: 2015-2017
Program: M.E in Medical Electronics
Department: Biomedical Engineering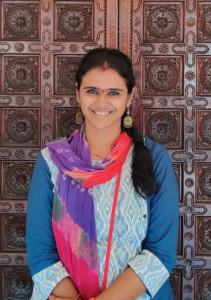 Vardhini
Research Scholar,
Non-Invasive Imaging and Diagnostics Laboratory,
Indian Institute of Technology Madras.
I feel very proud to say that I pursued both my bachelor's and master's degree in the Biomedical Engineering Department. Throughout the journey of my college life, SSNCE supported and encouraged me to give my best. This college provided me with a platform to acquire academic knowledge as well as life skills. BME department offered me various opportunities for my personal and professional growth. The experience I gained from my project work and laboratory courses helped me to improve my technical skills. All the valuable teachings and life lessons imparted by my mentors have been so enriching. I wish to express my sincere thanks to all my professors and faculty members of the BME department who led me through, supported me, and believed in me. My life at SSN was a memorable and amazing experience which I will cherish forever in my life.
Batch: 2015-2017
Program: M.E in Medical Electronics
Department: Biomedical Engineering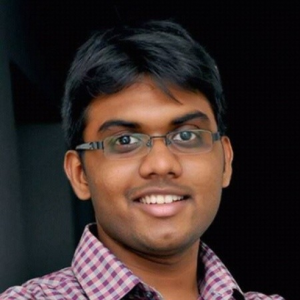 Vignesh Baskaran
Data Scientist, Darts-ip
Master of Artificial Intelligence,
KU Leuven, Belgium
Definitely one of the best things that happened to me is to study at SSN. I enjoyed a wonderful time in the BME department with the freedom to be creative and the guidance to be innovative! I learnt the art of conducting a scientific research here and it helps me everyday at my career! I am definitely grateful to all the Professors at the department!
 Batch: 2010-2014
Program: B.E in Biomedical Engineering
Department: Biomedical Engineering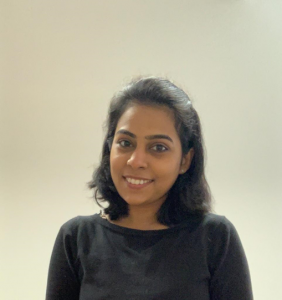 Monica
PhD Scholar
Research Unit Plasma Technology  (RUPT)
Department of Applied Physics
Faculty of Engineering and Architecture – Ghent University (UGent)
One of the most interesting stages in my life that gave me an opportunity to explore is my undergraduate phase at SSN. My days at SSN are precious memories of fun, hardship, and enjoyment. SSN made me who I am today… Bold & confident…!!  I am very grateful to my academic mentor whom I met in SSN. I finished my master's in biomedical engineering and am currently pursuing my PhD.
Batch: 2010-2014
Program: B.E in Biomedical Engineering
Department: Biomedical Engineering
Divya Raghavi. N (2014-2018), Associate Product Manager at TriMed, Inc. Stevenson Ranch, California.
Mr Deepak Rathnam (2012-2016), founder of Ionik Healthcare. The company was started in 2017 and is the manufacturer of medical equipment, spare parts and consumables and offers services for the same.
Mr Saravana Prakash (2012-2016), Research Assistant in Leibniz Institute for Polymer
Rahul (2011-2015), Manager, Elixir Multispeciality therapy centre, Chennai.
Vignesh Baskaran, Data Scientist, at Darts-ip Leuven, Flanders, Belgium.
Arun Elango (2010-2014), Zifo R&D Solutions, Chennai.
Sri Logeswaran Raja (2009-2013), Tata Elixi, Thiruvanandapuram.
Gopalakrishnan, Assistant Professor, University of Liverpool Management School, & Director, SatSure, UK.
Mr Sivakumar Palaniswamy (2007-2011), co-founder of Neo light in the US (He was also awarded the Distinguished Alumni award by SSN College of Engineering in 2018)
Balasubramanian, Executive Editor and General Manager, Gopali & Co (Publishing firm), Chennai.
Priya Nair, Sr. Scientist, Medtronic, Greater Minneapolis, St. Paul Aread, MN-WI.
Mr Muthukrishnan (2006-2010), founder of Shasti Medical Devices. This company was established in 2013 and since then has risen higher day by day.
N. K. Pradeep (2006-2010), Business Analyst, Novo Nordisk, Bangalore.
Mr Karthikeyan (2005-2009) – Technologist and Entrepreneur (Wildbox Technologies). He has worked at Wildbox Technologies from 2012.