The Founder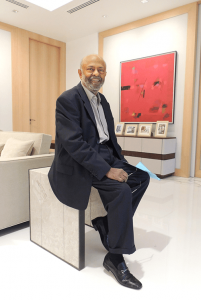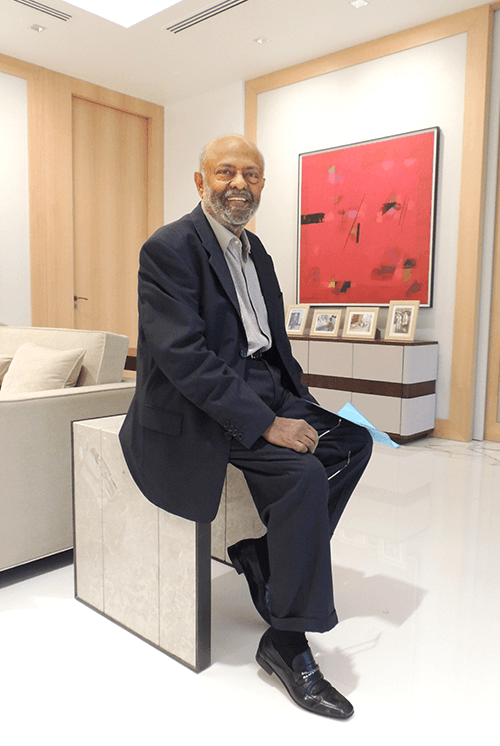 Shiv Nadar,
Founder – HCL
Chairman Emeritus & Strategic Advisor to the Board – HCL Technologies
Founder & Chairman – Shiv Nadar Foundation
Shiv Nadar is the Founder of HCL Enterprise, a $11.8billion global organization with over 211,000 professionals operating from 52 countries. He is also the Chairman Emeritus & Strategic Advisor to the Board of HCL Technologies, a group company and India's third largest IT services organization. Nadar is credited with being one of thepioneers of the computing and IT industry in India. Under his guidance HCL has continued to ride the waves of the changing IT landscape for over 45 years and remain at the forefront of every technological revolution since 1976.While HCL started off as a hardware organization, manufacturing the country's first indigenous computers and introducing them to the Indian consumer, it eventually evolved into a more comprehensive software services organization. HCL is in fact one of the fewglobal IT companies founded in the 1970s that remains in existence to date.
Throughout his career, Nadar always acknowledged that successful institution building is dependent on forgingresult-oriented partnerships and creating new knowledge. He steered HCL to create several valuable joint ventures and alliances that aided the organization's emergence as a global technology enterprise.His pioneering spirit and belief inengineering and research shaped the course of the organization and is the reason that today HCL Technologies boastsone of the largest IT Engineering and R&D divisions in the world.
Nadar credits his success to the education and scholarships that he received during his early years. He has always maintained that access to quality education is the most potent tool of transformation and therefore, in 1994, he established the philanthropic – Shiv Nadar Foundation. The Foundation draws heavily on Nadar's experience of building a world-class organization like HCL. It endeavors to create institutions of transformational education that will continue to influence and nurture the country's youth for decades to come. To this effect, the Shiv Nadar Foundation has established six institutions covering the entire spectrum of education, which aim to address the issue of quality in education, create lasting partnerships and have a strong research orientation.
As of March 2022, Nadar has invested US$1.1 billion through the Foundation, impacting over 36,000 students directly. However, the Foundation's ultimate aim is to nurture the next generation of leaders in the ideologies of symbiotic growth so that each of them may in turn aspire to affect a small change, creating a large multiplier effect. The impact of the Shiv Nadar Foundation institutions is today reflected in the aspirations of meritorious students who started their journeys from humble, geographically, remote backgrounds but are today pursuing their dreams in India as well as other countries.
In recognition of his pioneering role in business and philanthropy in India and across the globe, Nadar has received several honors and accolades, notable being the Padma Bhushan from the President of India in 2008.
Nadar is married to Kiran, an Asian Games medalist and internationally renowned bridge player. She is also one of the largest Indian Art collectors in the world.