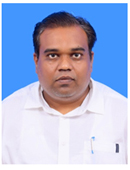 April 29, 2020
Dr. N.B. Muthu Selvan – Associate Professor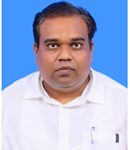 EEE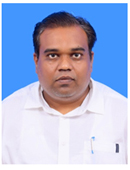 Dr. N.B. Muthu Selvan, Associate Professor in the Department of Electrical and Electronics has 15 years of teaching experience which includes 10 years of research experience in the field of power system optimization. Prior to joining SSN he was with Karunya Institute of Technology and Sciences, Coimbatore during the year 2004-2005.
He received his B.E (EEE – Distinction) degree (2000) and M.B.A (Finance) degree (2002) from Madurai Kamaraj University. He obtained an M.E. degree (2004) and a Ph.D. degree (2013) in the field of Power System Engineering from Anna University, Chennai. His area of interest includes Power System Optimization, Application of Power Electronics controllers to Power System, Renewable energy system.
During his Ph.D. he developed an enhanced Particle Swarm Optimization (PSO) algorithm by the combined application of Gaussian and Cauchy distribution for solving various power system optimization problem. His Ph.D. thesis titled, "Application of Gaussian and Cauchy Inspired PSO Algorithms for Power System Optimization Problems" was well commended by the examiners and Eminent Professors from IISc Bangalore and IIT Madras.
He has published 15 research papers in refereed international journals and more than 15 research papers in proceedings of international and national conferences. He is a recognized supervisor to guide Ph.D. degree programs offered by Anna University, Chennai. He has successfully guided Mr. A. Sivakumar to complete his research in the field of power electronics and the thesis is titled, "Certain Improvements in Source Current Harmonics Reduction for an Induction Motor with Shunt Active Filter (SAF)". He has received a research grant of Rs. 5.5 Lakhs from SSN Trust for project titled, "Realization of swarm intelligence using real-time deep learning algorithm".
He is a Senior Member of The Institute of Electrical and Electronics Engineer (SMIEEE) and Life Member of Indian Society for Technical Education (MISTE), The Institution of Engineers India (MIE), and Member of Institution of Engineering and Technology (MIET). He is a recognized Chartered Engineer from The Institution of Engineers (India). He is the recipient of Professional Award titled, "Innovative Technological Scientific Research & Dedicated Professor Award" from Society of Engineers and Technicians Kuala Lumpur, Malaysia, in association with the Journal of Engineering Technological Research, in the year 2017.
He has organized several International Conference, National Conferences, Workshops, and STTP courses along with ISTE at SSN. He has also successfully conducted six-day AICTE-ISTE Induction/ Refresher Programmes sponsored (Rs. 3 Lakhs) by AICTE-ISTE titled "Renewable Energy Sources Integrated Smart Power Grid Scenarios and Control aspects using HVDC and FACTS Controllers" in July 2018.
He has delivered invited lectures, Keynote addresses, and Chaired technical sessions in various international conferences. He is also an active reviewer for various International Journals like Journal of The Institution of Engineers (India): Series B, Circuit World, Electrical Power and Energy Systems, etc and Technical Book publications like Pearson