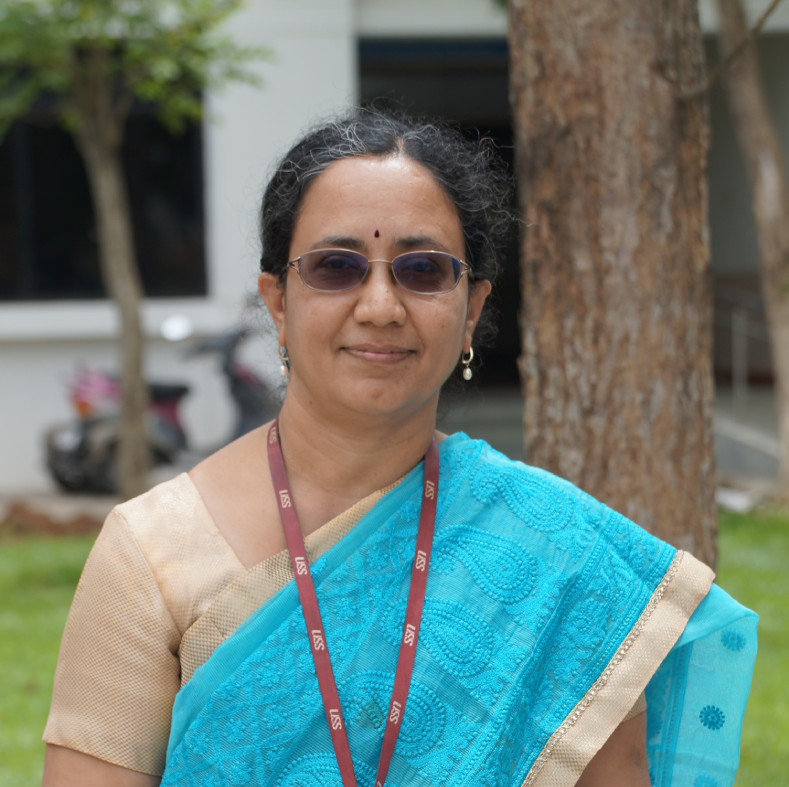 April 28, 2020
Dr. Chitra Babu – Professor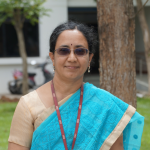 cse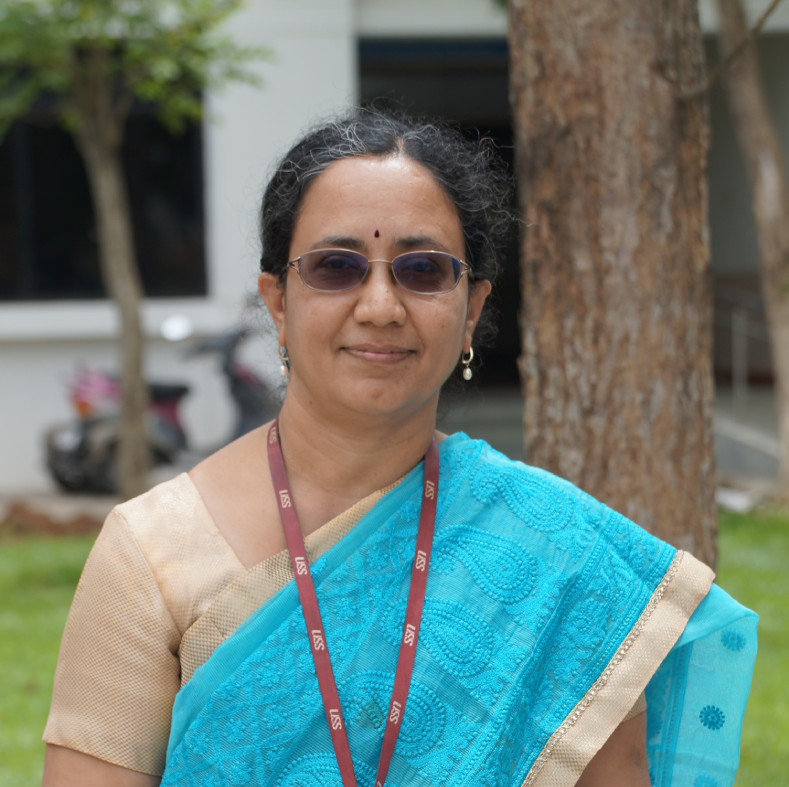 Dr. Chitra Babu
B.E.,M.E.,M.S., Ph.D
Professor
Extn: 378
Dr. Chitra Babu is currently a Professor in the Department of Computer Science and Engineering. She has around 27 years of teaching and research experience. She served as the Head of the department for 15 years from 2006-2021. Her primary research interests include Cloud Computing, Machine Learning, Deep Learning, Cyber Security, Architecting Big Data pipelines using state-of-the art distributed data processing frameworks and applying principles of Software Engineering and Software architecture to these domains.
She received her Ph.D. from the Indian Institute of Technology, Madras (IITM). She received her M.E in Computer Science and Engineering from College of Engineering, Guindy(CEG), M.S in Computer and Information Systems from the Ohio State University(OSU), Columbus, Ohio, USA. She received her B.E from P. S. G. College of Technology, Coimbatore.
She has 2.5 years of industry experience which includes working in AT&T Bell Labs at Columbus, Ohio, USA and also working as a consultant in the area of Document Imaging and management at Michigan, USA. She is a Senior member of the professional societies, Association of Computing Machinery(ACM) and IEEE. She is also a  Life member of Computer Society of India(CSI) and Indian Society for Technical education(ISTE).
She has published over 75 research publications in refereed international journals and in proceedings of international conferences. She has completed one project funded by SSN Trust worth Rs. 9.75 Lakh. She is a recognized supervisor of Anna University and has graduated 5 Ph.D. scholars in the area of Software Engineering, Service Oriented Architecture and Cloud Storage.
She was a recipient of Infosys fellowship at IIT Madras, while pursuing her Ph.D. She has received the Best Faculty award at SSN instituted by Cognizant twice during 2008 and 2010. She has received the "Sahyog Teachers Award" from the Foundation for CSR @Redington in 2016.
She has organized several Faculty Development programs in the areas of "Design and Analysis of Algorithms", "Computer Networks", "Data Analytics in Healthcare" under Anna University, ACM Education Committee and DST. She has organized an AICTE sponsored National Seminar on "Convergence of IoT, Big Data and Cloud Computing for Smart Governance". She Organized an International Conference "Recent Advances in Computer and Software Systems (RACSS) in 2012. She has been part of the technical program committees of several International Conferences.
She has been serving as a member of board of studies for the affiliated institutions under the faculty of information and communication engineering of Anna University, Chennai for the past 5 years. She has also served as s syllabus subcommittee member for the Anna University RUSA(RashtriiyaUchchatar Shiksha Abhiyan), a centrally sponsored scheme. She was part of the syllabus subcommittee during the curriculum revision done by Government of Tamilnadu in 2017 as an expert for the subject of Computer Science for higher secondary classes.
She has been a member of the ACM India Education Committee) from June 2015, which focuses on improving the quality of computer science education both at school and college levels. She served as Vice-Chair of ACM India Chennai professional Chapter from 2017-2019. She is a member of ACM-W India council(2019-2023) and also Chair of ACM iSIGCSE(Indian counterpart of Special Interest Group on Computer Science Education) Chapter(2021-23). She earlier served as Secretary for the iSIGCSE during 2019-21.
She has initiated and nurtured continued active interaction with various industries. She is instrumental in getting the MoUs signed with Caterpillar, Manatec Electronics, Polaris Intellect Design Arena, Vimana Technologies and LeanKloud Solutions. She has successfully completed three consultancy projects and currently pursuing four more projects with Caterpillar.
She spearheaded the outreach activity of providing intensive training to 180 subinspectors of Tamilnadu Police in the basics of Cybercrime investigation in three batches. She also has been actively involved in the outreach activity, ACM CSPathshala, that focuses on bringing computational thinking to schools. She has organized a workshop on Computational thinking for school teachers along with Chennai mathematical Institute(CMI) and Institute of Mathematical Sciences(IMSc).
She was instrumental in bringing  eminent faculty members from Tier I institutes and industries for partially teaching a core course on Cryptographic Techniques and also for completely handling two value added courses on "Software Defined Networks" and "Privacy and Security in Online Social media" for the undergraduate students under the funding provided by the Teaching Partnership program instituted by ACM India.
She is the Coordinator of the project funded under the AICTE Scheme for Promoting Interests, Creativity and Ethics among Students (SPICES) for the SSN Coding Club during 2022-23. She has successfully completed the one week online orientation program for Mentor Training provided jointly by AICTE and NITTTR, Kolkata under National Initiative for Technical teachers Training(NITTT) and has been recognized as a Mentor.