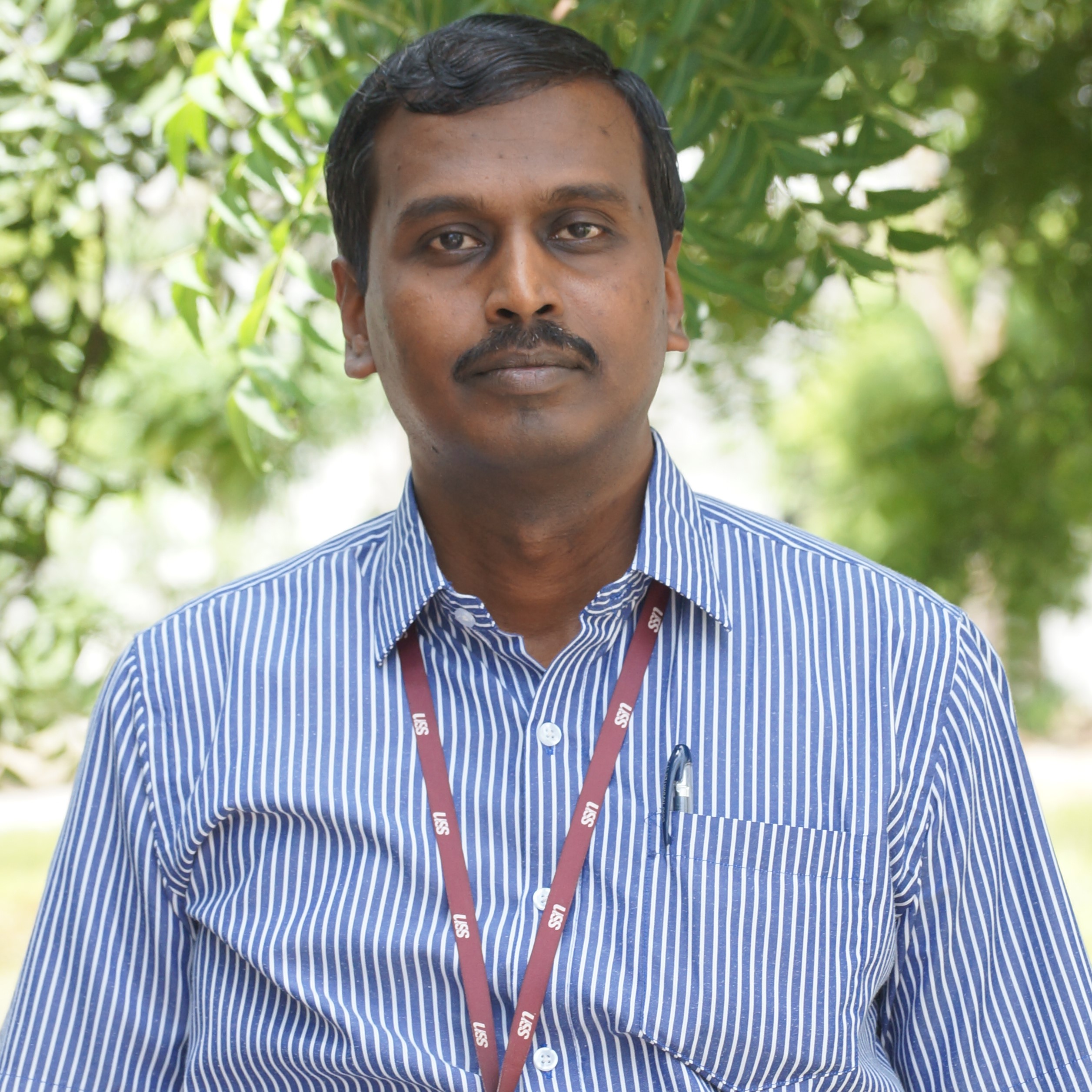 May 4, 2020
Dr. B. Anand Ronald – Associate Professor
mechanical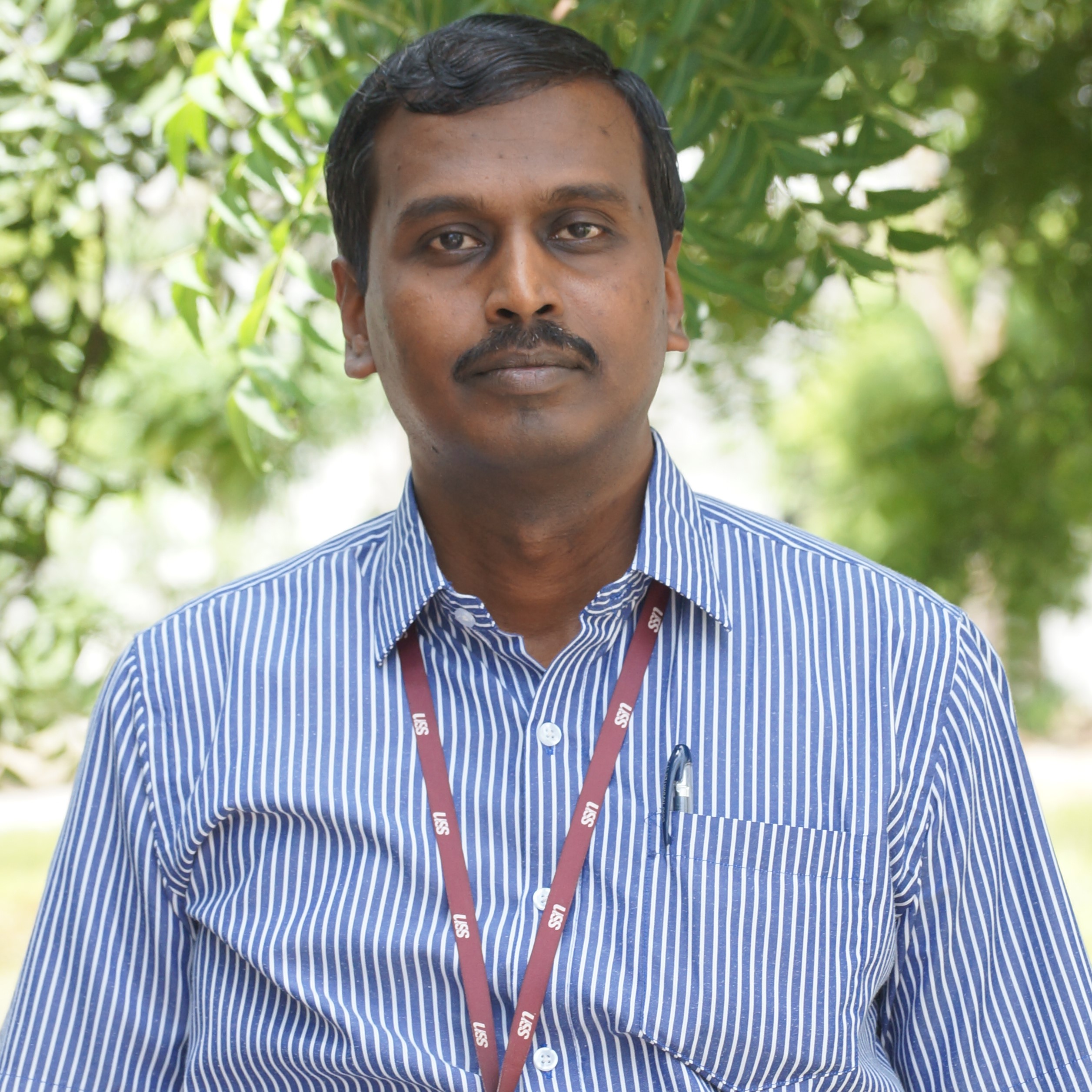 Qualification
B.E.Mech (1999), M.E.Production (2001), Ph.D.(2009)
Institute of Ph.D.
Indian Institute of Technology , Madras
Experience in SSN
Since Jan 2009 , teaching Polymers and Composite Materials, Advances in Metrology and Inspection, Unconventional Machining Process, Applied Hydraulics and Pneumatics, TQM.
Experience prior to SSN
1 years in academics + 6 months in Industry
Institutions worked previously
Sea Hydro Power India Pvt. Ltd.
Dr. Navalar Nedunchezian College of Engineering,
Karunya Institute of Technology
Research Interests
Metal Matrix Composites, Metal Casting, Machining of Advanced Materials, Friction Stir Processing
Research Supervision till date
Completed 2 Ph.D ; Ongoing 2 Ph.D
Research Output in SSN
14 publications in journals ; 24 presentations in Conferences
Research output prior to SSN
5 publications in Journals; 10 presentations in conferences
Research Profile
https://scholar.google.co.in/citations?hl=en&user=9_b9joMAAAAJ
Funded Projects
1 from DST (Young Scientist)
Professional Activity
1 Invited Book Chapter (Springer Verlag)
Member of Institution of Engineers , India
Life member of the Indian Society for Technical Education (ISTE)
Professional recognition
Best paper award – TEAMTECH 2007 – IISc Bangalore
Invited talk – Inaugural function – National Conference, Jayasuriya Engineering College, Chennai.
Key Note speaker – National Workshop – "Latest Trends in Metal Cutting" – Erode Sengunthar College of Engineering.
Resource Person – DST – SERB National Seminar –  "Machinability behaviour of Aluminium matrix composites – MBAMC 2016", Sri Venkateswara College of Engineering And Technology, Chitoor (A.P)
Administrative Activity
Metrology Lab in-charge,
As a Person
Like to follow cricket
Funded Projects List
| | | | | |
| --- | --- | --- | --- | --- |
| S.No. | Title | Funding Agency | Project period | Value Rs.Lakhs |
| 1. | Magnetic Moulding of Al/ SiCp Metal Matrix Composites | DST | 2013 – 2016 | 9.26 |
Books / Book Chapters list
B.Anand Ronald, L.Vijayaraghavan and R.Krishnamurthy, Grinding of Metal Matrix Composites, In Paulo Davim (Ed.) Machining of Metal Matrix Composites, Springer – Verlag Publishers, 99 – 118, 2012.
List of Top five Publications
R. Clifford Benjamin Raj, B. Anand Ronald, A. Velayudham and Prasmit Kumar Nayak, "Hole Accuracy During Deep Hole Drilling for Hydraulic Cylinder Application", Advanced Materials Research, Vols. 984 – 985, 2014, Trans Tech Publishers, pp. 67 – 72.
S. Arokiasamy, B. Anand Ronald, Experimental investigations on the enhancement of mechanical properties of magnesium-based hybrid metal matrix composites through friction stir processing, International Journal of Advanced Manufacturing Technology, DOI 10.1007/s00170-017-0221-5. [IF : 1.56], Mar. 2017, Vol. 93, pp.493 – 503.
Arun Prakash. C, Anand Ronald. B, Effect of Steel Shot Size on the Properties of Magnetic Moulded MMC, Journal of the Balkan Tribological Association, Vol. 25, No 2, 353–364, 2019.