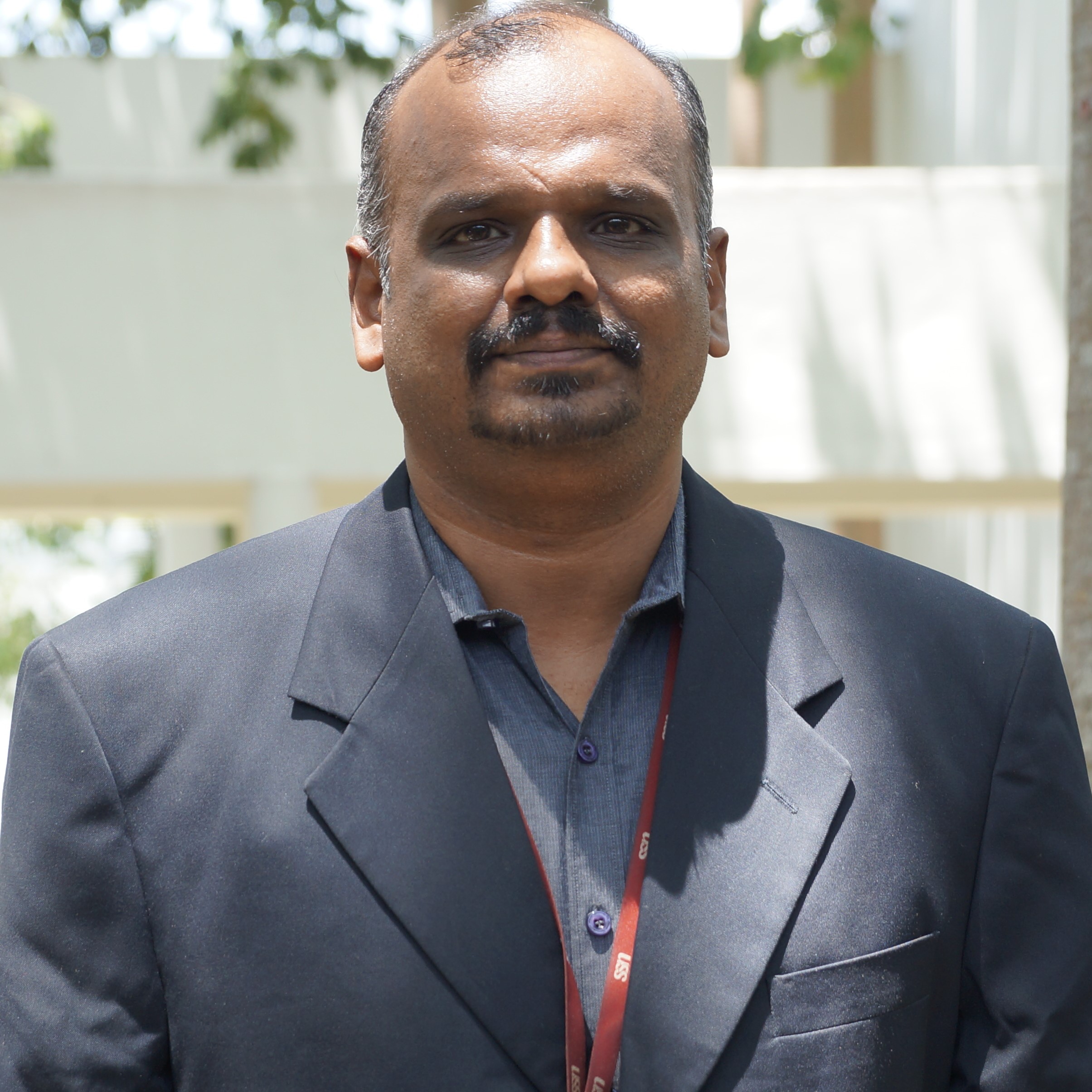 May 4, 2020
Dr. S. Rajkumar – Associate Professor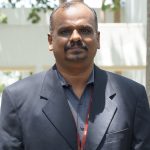 mechanical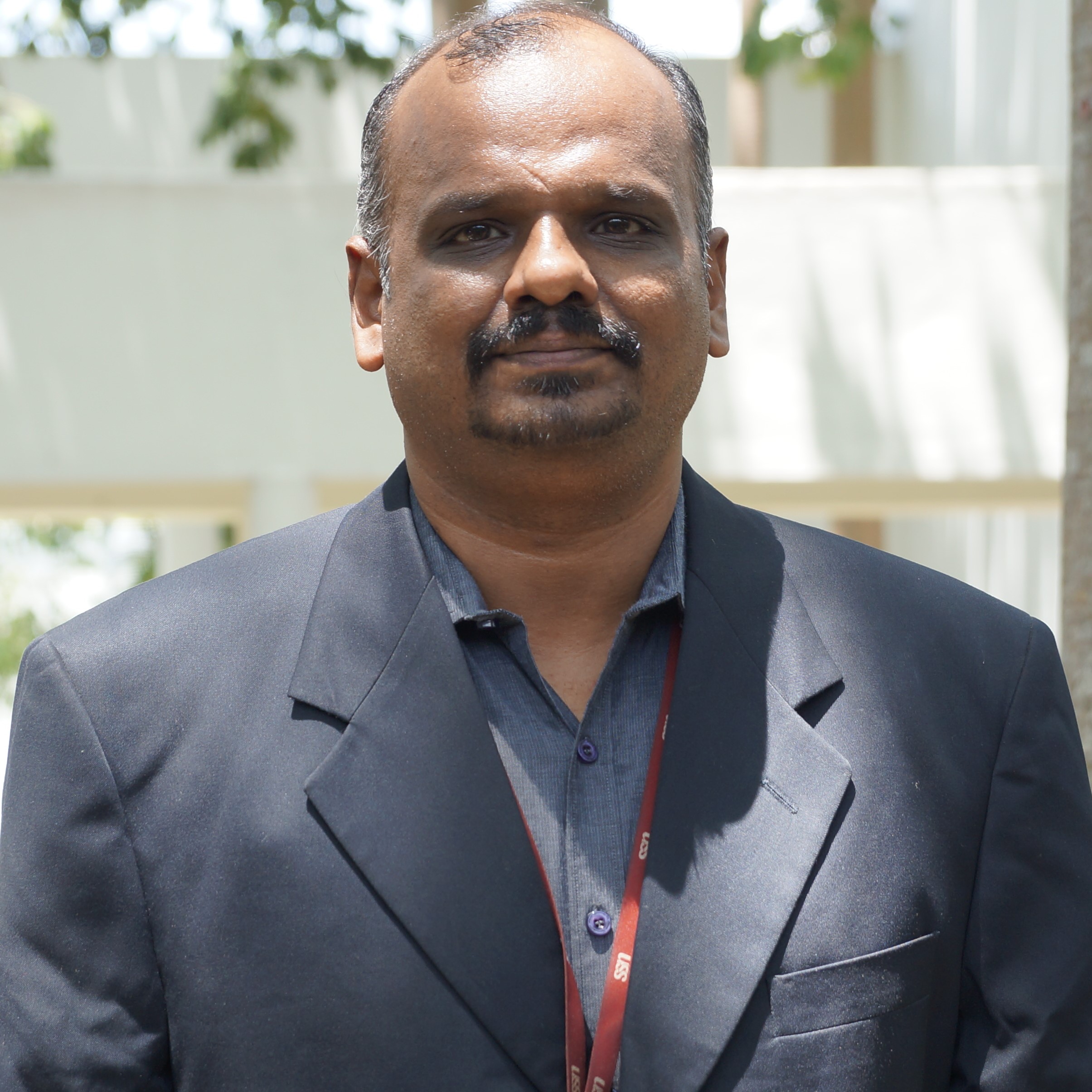 Dr. S. Rajkumar
M.E., Ph.D
Associate Professor
Extn: 524
Qualification
B.E. Mech (1994), M.E. Internal Combustion Engineering (2005), Ph.D. (2013)

Gold medal for University First rank in Master of Engineering from CEG, Anna University.

Institute of Ph.D.
Indian Institute of Technology , Madras
Experience in SSN
Since August 2013, teaching Engineering Thermodynamics, Thermal Engineering, Gas Dynamics and Jet Propulsion and Thermodynamic Analysis of Energy Systems
Experience prior to SSN
5 years in academics + 7 years in Industry
Institutions worked previously
Sri Muthukumaran Institute of Technology,
Avigna Technologies (P) Limited,
Cethar Vessels Limited
Research Interests
Modeling of IC Engines, Alternate Fuels, Thermal Energy Storage Systems, CFD.
Research Supervision till date
Ongoing 7 Ph.D.
Research Output in SSN
17 publications in journals ; 2 presentations in conferences
Research output prior to SSN
2 publications in Journals; 4 presentations in conferences
Research Profile
https://scholar.google.com/citations?user=T2Et2_0AAAAJ
Funded Projects
1 from SSN Trust
Professional Activity
2 books and 2 book chapters.
Collaborating with MMTCL on projects.
Professional Member in ISTE and SAE India.
Professional recognition
Key note speaker for Phenomenological Modeling of IC Engines, in
"Combustion Forum", organized by the Automotive Research Center (ARC) of VIT Vellore on 27.10.2018.

Best teacher award from the Department of Mechanical Engineering for the academic year 2004-2005 in Sri Muthukumaran Institute of Technology during previous employment.
Best paper award for a paper titled "Modeling of spray processes in high pressure multiple-injection CRDI engines" in the 22nd national conference on IC Engines and Combustion (NCICEC) conducted by Combustion Institute at NIT Calicut on December 2011.

Administrative Activity
Lab in-charge for Energy Laboratory
Coordinator for Department Unit Test and Continuous Assessment Test
As a Person
Interested in reading books, like to write short Tamil Verses, playing carrom board.
Funded Projects List
| | | | | |
| --- | --- | --- | --- | --- |
| S.No. | Title | Funding Agency | Project period | Value Rs.Lakhs |
| 1 | Modelling and experimental investigations of combustion and emission characteristics of dual fuelled low temperature compression ignition engine | SSN Trust | 2019-2022 | 5.20 |
Books / Book Chapters list
Books:
N. Nallusamy, M. Suresh, S. Rajkumar and A.K. Lakshminarayanan, Alternative Energy Sources, Materials and Technologies, Applied Mechanics and Materials, 2015, Trans Tech Publications Ltd.
N. Nallusamy, M. Suresh, S. Rajkumar, K.L Hark Krishna and S. Soma Sundaram, Renewable Energy Sources and technologies,  American Institute of Physics Publishing 2019.
Book Chapters:
T. Venugopal and S. Rajkumar, Effective Utilization of Alcohols along with Gasoline through Simultaneous Fuel Supply Systems in SI Engines-A Future Scope, Energy Science & Technology Vol.1: Opportunities and Challenges 2015″, 411-426, Studium Press LLC, USA.
J. Thangaraja and S. Rajkumar, Modelling and Experimental Studies of NOx and Soot Emissions in Common Rail Direct Injection Diesel Engines, Advanced Engine Diagnostics 2018, 75-103, Springer Publications, Singapore
List of Top five Publications
P. Tamilselvan, N. Nallusamy, S. Rajkumar., A comprehensive review on performance, combustion and emission characteristics of biodiesel fuelled diesel engines, Renewable and Sustainable Energy Reviews 2017;79:1134:1159. Elsevier, Impact Factor 10.556.
Tamilselvan P, Zhong W, Rajkumar S, He Z, Leng X and Wang Q., A literature review of fuel effects on performance and emission characteristics of low-temperature combustion strategies, Applied Energy 2019;251:113380. Elsevier, Impact Factor 8.426.
S. Rajkumar and J. Thangaraja. Effect of biodiesel, biodiesel binary blends, hydrogenated biodiesel and injection parameters on NOx and soot emissions in a turbocharged diesel engine, Fuel 2019;240:101–118. Elsevier, Impact Factor 5.128.
S. Rajkumar and J. Thangaraja. Multi-zone Phenomenological Combustion Modeling of Bio-diesel fuelled Compression Ignition Engine., International Journal of Engine Research 2016;17(9): 934–956. Sage Publications, Impact Factor 2.272.
S. Rajkumar, Shamit Bakshi and Pramod S Mehta., Modeling of Combustion and Emissions for Multiple-Injection Common Rail Direct Injection Diesel Engines, ASME Journal of Engineering for Gas Turbines and Power 2016;138:122805-1 to 13. ASME Transactions, Impact Factor 1.653.