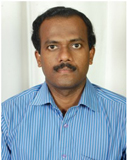 April 29, 2020
Dr. K.R Sarath Chandran – Assistant Professor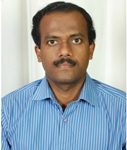 cse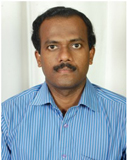 Dr. K. R. Sarath Chandran, Assistant Professor in the Department of Computer Science and Engineering has around 15 years of teaching experience.
He received his Ph.D in the area of "power efficient architecture design for media processing" from Anna University, Chennai. He received his A.M.I.E (Computer Engineering) degree with first class from The Institution of Engineers (India) and obtained his Master's degree with first class with distinction in Computer Science and Engineering from Anna University.
His areas of interest include Reconfigurable computing, System-on-Chip architectures, Internet of things, Energy efficient architecture designs, Embedded systems for video and image processing and Operating systems. He has guided various internally funded projects in these areas. He has published different papers in International/National journals and conferences. He has authored books in "Microprocessors and Microcontrollers" and "Digital Principles and System Design". He has membership in ACM, Institute of Engineers (India), IEEE, ISTE and CSI.
He has organized Faculty Development Programs on "Recent Advances in Computer Architecture" and "Computer Organization and Architecture (Anna University Sponsored)". He was one of the organizing secretaries of National Conference on Distributed Machine learning. He has organized National level workshops on "Multicore Computing and Programming" and "Embedded Software Development". He has attended many workshops, seminars and quality improvement programmes in different areas like Computer Architecture, System-on-Chip Design and Embedded Systems.
He received Best Teacher awards of SSN Institutions for the year 2012-2013 and 2016-17.
Completed project::
Title: Energy aware multimedia processing in handheld devices through real time hardware reconfiguration
Funded by: SSN Trust
Amount: 4.38 Lakh
Duration: 2016 – 2019
Google Scholar Link: https://scholar.google.co.in/citations?user=0TY9XfIAAAAJ&hl=en&authuser=1