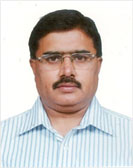 May 5, 2020
Dr. Y.K. Sabapathy – Professor
civil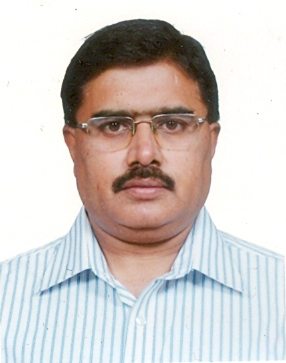 Dr.Y.K.Sabapathy
B.E (Civil), M.E. (Structural Engg.), Ph.D.
Professor
Extn: 478
Dr.Y.K. Sabapathy, working as a Professor has about 30 years of experience in teaching, research and industry. He is an Anna University authorized research supervisor. He had worked in various capacities in Civil Engineering Construction Industry and also as Consultant in companies both in India and abroad.
He has obtained his B.E. (Civil Engineering) degree from University of Mysore, M.E (Structural Engineering) degree from Annamalai University and his Ph.D. from College of Engineering, Guindy, Anna University. He has done his Ph.D. research work related to a study of "Shear Behaviour of Fiber Reinforced Plastic (FRP) Reinforced Concrete Deep Beams". During his Ph.D. research work he has innovated a new method to manufacture Fiber Reinforced Plastic (FRP) reinforcement bars and FRP Stirrups which can be used in the place of steel reinforcement in concrete structures. He has developed new varieties of FRP fibers used in concrete for which he has applied patent. He has published 24 technical papers related to all his research works.
He is also passionate in developing automobile components and has developed "FRP Engine connecting rod" and "FRP open coil springs" for which he has also applied for patent.
He has interacted with many experts in the manufacturing and construction industries in doing collaborative research. He was the key person involved in our institution getting an MOU signed with Jindal Steel Works (Salem).
He teaches subjects like Engineering Mechanics, Strength of Materials, Concrete Structures, Steel Structures, Basics of Dynamics and Aseismic Design, Design of reinforced concrete and brick masonry structures, Advance Composite Materials. He has guided many Projects related to FRP Composites for U.G & P.G. students. Besides teaching he has also worked as an Institutional valuer and as a consultant.
Education : B.E (Civil Engg.), M.E.(Structures), Ph.D. (Civil) 
Experience : Teaching- 22 Yrs, Industry – 8 Yrs
Professional affiliation: 
Awards and Recognition:
Courses taught : Engineering Mechanics, Strength of Materials, Concrete Structures, Steel Structures, Basics of Dynamics and Aseismic Design, Design of reinforced concrete and brick masonry structures, Advance Composite Materials, Prefabricated Structures
Research Interest : FRP composites, Sustainable Materials
Supervision : Anna University Recognised Supervisor (Reference No. 2910006)
Research and Consultancy: 
Fund Detail (It can be internal faculty fund detail also)
Publication: (Conferences and Journal from latest)
Experimental study on strength properties of aluminium fibre reinforced concrete. YK Sabapathy, S Sabarish, CNA Nithish, SM Ramasamy, G Krishna. Journal of King Saud University-Engineering Sciences
A biological Approach on the study of Bacterial based Concrete. Y K Sabapathy Research Journal of Pharmaceutical, Biological and Chemical Sciences 10 (5 …)
A Study on Influence of Steel Slag in Concrete Hollow Blocks, YK Sabapathy, D Ravichandran, Pown Krishnan B, K Sai Likitha Krishnan … Research Journal of Pharmaceutical, Biological and Chemical Sciences 10 (2 …)
A study on influence of magnetic water on the strength characteristics of concrete YK Sabapathy, K Sooraj, LKS Krishna, V Nithish, SV Varadan RJPBCS 10 (3), 247-252
Diagonal Load Test on Jute Fabric Strengthened Masonry Wall Y.K. Sabapathy Advances in Civil Engineering(ACE-2K18), 1-6
Impact resistance of sisal fiber reinforced concrete YK Sabapathy, R Sajeevan, J Rekha, V Vishal, S Sabarish, D Revathy International Journal of Engineering & Technology 7 (2), 742-745
The Effectiveness of Surface Modification in Steel Slag Using Granite Powder, DR YK Sabapathy Research Journal of Pharmaceutical, Biological and Chemical Sciences 9 (1 …
BEHAVIOUR OF CONCRETE SHORT COLUMNS WITH GFRP REINFORCEMENTS, YK Sabapathy, S Santhanabharathi, M Bhagirathan, KP Priyadarshini, …
Experimental Investigation on the Strength of Sisal Fiber Reinforced concrete. K. Sabapathy. Rekha International Journal of Science Technology & Engineering – IJSTE 4 (4), 21-25
Experimental investigation of surface-modified EOF steel slag as coarse aggregate in concrete YK Sabapathy, VB Balasubramanian, NS Shankari, AY Kumar, … Journal of King Saud University-Engineering Sciences 29 (4), 388-393
Experimental Investigation on the Strength of Sisal Fiber Reinforced Concrete YK Sabapathy, J Rekha, R Sajeevan
Utjecaj obloženih E-staklenih vlakana na svojstva čvrstoće betona SY Kanag, YK Anandan, P Vaidyanath, P Baskar Građevinar 68 (09.), 697-703
Strength properties of coated E-glass fibres in concrete, SY Kanag, YK Anandan, P Vaidyanath, P Baskar Građevinar 68 (09.), 697-703
FABRICATION OF CONNECTING RODS USING FIBRE REINFORCED PLASTICS BY CONTINUAL WINDING UNDER TENSION (Indian Patent) Dr.Y.K.Sabapathy, M.Padma Shravan, M.Shanmugavel Kumaran, V.Shravan, E.Vignesh
Experimental investigation of surface-modified YK Sabapathy, VB Balasubramanian, NS Shankari, AY Kumar,
Mechanical Properties of Short Rigid Glass Fiber Reinforced Concrete KS Sabapathy Y.K, Yeshwant Kumar A, Prashaanth B Proceedings pro103: International Conference on Advances in Civil
Fabrication And Testing Of FRP Open Coil Springs R Arularasan, YK Sabapathy Applied Mechanics and Materials 592, 1065-1069
Experimental and analytical study on GFRP reinforced concrete deep beams YK Sabapathy
Experimental & Analytical Study on Concrete Deep Beams with GFRP Web Reinforcement YK Sabapathy, K Nagamani NICMAR – Journal of construction Management 24 (III), 54 to 65
Shear Behaviour of GFRP Reinforced Concrete Deep Beams Sabapathy.Y.K., Nagamani.K. The Bridge & Structural Engineer (ING – IABSE) 39, 27 to 46