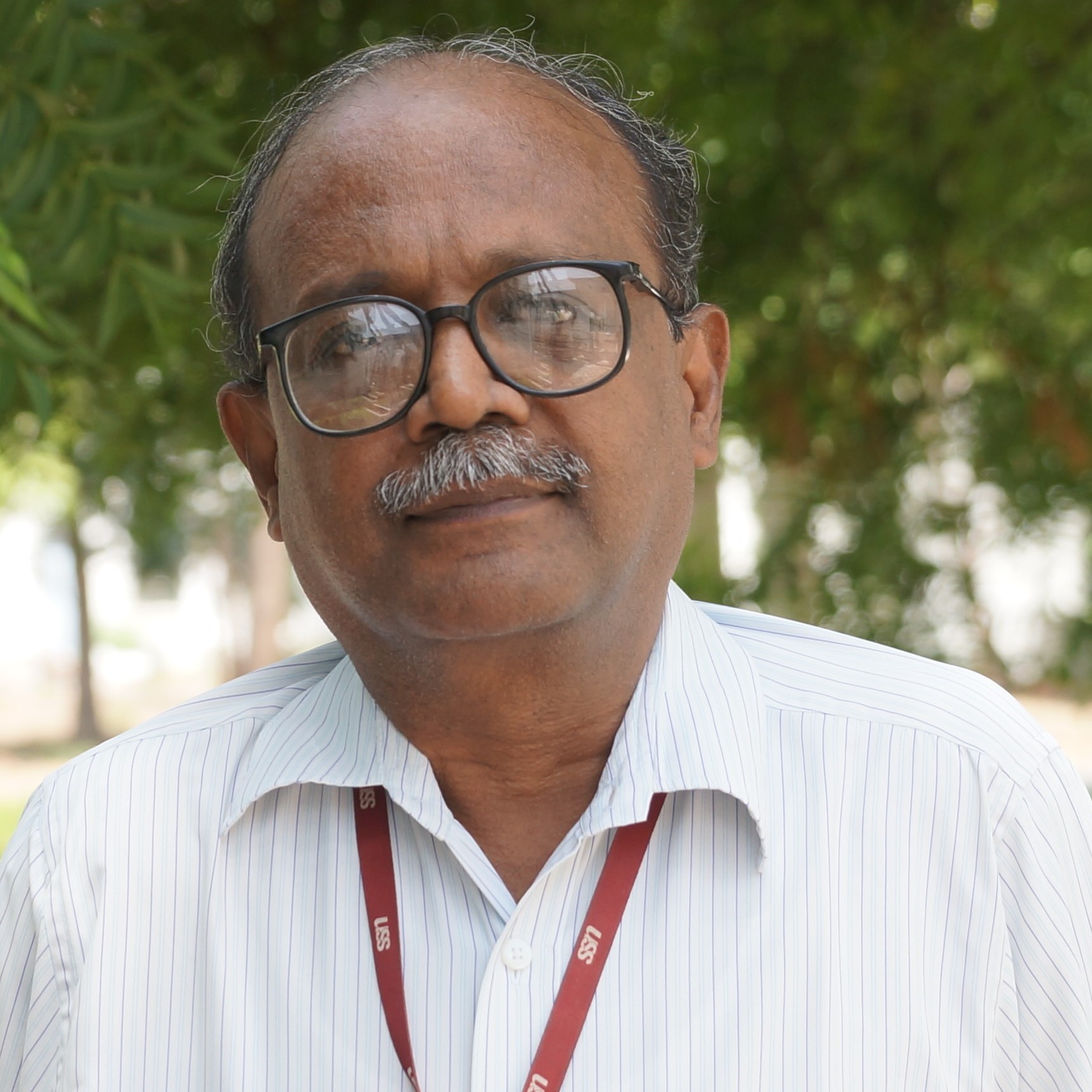 May 4, 2020
Dr. V.E. Annamalai – Professor & Principal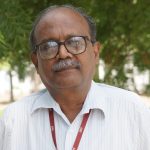 mechanical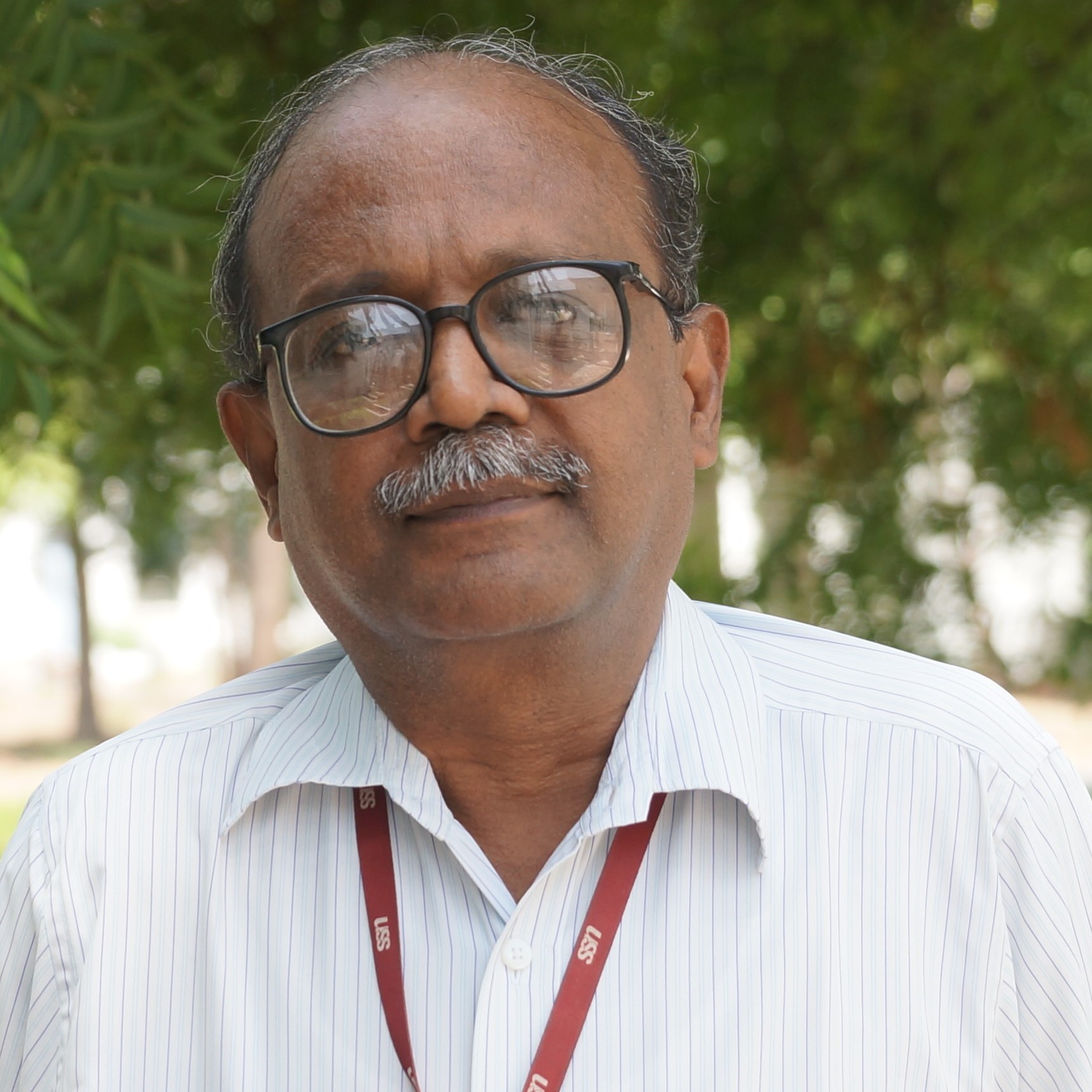 Dr. V.E. Annamalai
M.E., Ph.D.
Professor & Principal
Extn: 233
Qualification
B.E.Mech (1982), M.E.Production (1984), Ph.D.(1992)
Institute of Ph.D.
Indian Institute of Technology, Madras
Experience in SSN
Since Jan 2009 , teaching Metallurgy, Metrology and IPR
Experience prior to SSN
5 years in academics + 16 years, 6 months in Industry
Institutions worked previously
Pondicherry Engineering College
Annamalai University
Mookambigai College of Engineering, Trichy
Carborundum Universal Ltd, Thiruvotriyur, Chennai
Research Interests
Abrasives, Waste Management, Creativity, TRIZ
Research Supervision till date
Completed 2 Ph.D
Ongoing 2 Ph.D
Research Output in SSN
28 publications in journals; 5 presentations in Conferences
Research output prior to SSN
25 publications in Journals; 19 presentations in conferences 8 patents granted.
Research Profile
https://scholar.google.com/citations?user=J2flwtkAAAAJ
Funded Projects
2 from AICTE, 1 from DST/SERB, 1 from Dept of Mines (Details listed below)
Professional Activity
One book on Metallurgy by Universities Press
One book chapter in IGI Global publication
Professional recognition
Professional Trainer invited by CII for conducting programs on Creativity , Innovation and Inventive problem solving (TRIZ)
Administrative Activity
Head of the department Professor-in-charge Central Library
As a Person
Deeply interested in Tamil literature, capable of some hand sketching , painting and poem writing . Inspired by Nature. Keen in "Understanding behaviours" , "People Reading" and "Problem Solving"
Funded Projects List
S.No.

Title
Funding Agency
Project period
Value Rs.Lakhs

1

Gas Tungsten Arc Assisted Friction Stir Welding of Steels
DST

2008-2011

20.77

2

Industry Institute Partnership Cell
AICTE under IIPC
2013-2015
11.00

3

Creation of Design and Fabrication Lab for experimental learning

AICTE
MODROBS

2014-2015
5.94

4

Reclamation of abrasives from bonded, coated and sanitaryware rejects

DST-SERB

2016-2019
74.16

5

Value addition of Calcined
Bauxite for use as abrasives in water jet machining

Department of Mines

2019-2021
29.95
Books / Book Chapters list
V.E.Annamalai, Engineering Materials and Metallurgy,2015, Universities Press, ISBN 978-93-8623-504-6
V.E.Annamalai, Value Co-Creation in Education: a case study on engineering education,  Jan 2017,  IGI Global, Business Science Reference, USA.  pp.305-324. DOI: 10.4018/978-1-5225-2084-9.ch015
List of Top five Publications
Lakshminarayanan,A.K. and Annamalai, V.E., "Fabrication and performance    evaluation of dissimilar magnesium-aluminium alloy multi-seam friction stir clad joints", Trans.Non ferrous Met.Soc. China, Vol 27 (2017), pp25-35. Elsevier, Clarivate Analytics Impact Factor 2.338.
Sabarinathan P, Annamalai VE, Kumar SS, Kennedy AX., A study on recovery of alumina grains from spent vitrified grinding wheel, Journal of Material Cycles and Waste Management, 21(1), 156-165, 2019, Springer, Clarivate Analytics Impact Factor 2.014.
Sabarinathan P, Annamalai VE, Rajkumar K., Evaluation of thermal stability and damping behavior of electrical insulator waste reinforced thermoset polymer composite, Proceedings of the Institution of Mechanical Engineers, Part C: Journal of Mechanical Engineering Science, 233(10), 3603-3618, 2019, SAGE, Clarivate Analytics Impact Factor 1.359
Sabarinathan P, Annamalai VE, Kennedy AX., On the use of grains recovered from spent vitrified wheels in resinoid applications, Journal of Material Cycles and Waste Management, 22(1), 197-206, 2020, Springer, Clarivate Analytics Impact Factor 2.014.
Sabarinathan P, Annamalai VE, Rajkumar K.., Sustainable application of grinding wheel waste as abrasive for abrasive water jet machining process. Journal of cleaner production, 261, 121225, 2020, Elsevier, Clarivate Analytics Impact Factor 6.395.