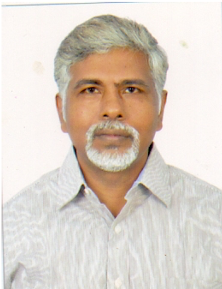 May 6, 2020
Dr. S. Masilla Moses Kennedy – Professor and Head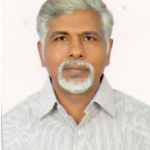 physics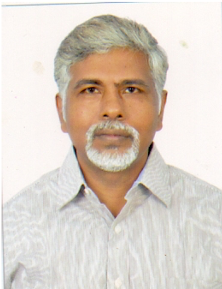 Dr. S. Masilla Moses Kennedy
M.Sc, M. Phil, Ph.D
Professor and Head
Extn: 237
Dr. S. Masilla Moses Kennedy, Professor and Head in the Department of Physics has 31 years of teaching and research experience, including 7 years of research experience in the field of Luminescence.
He received his M.Sc. (Physics) degree with first class from Madurai Kamaraj University, M.Phil (Physics) from The Pondicherry University, Pondicherry and Ph.D from the Indian Institute of Technology, Madras (IITM), Chennai. He has published over 18 research publications in refereed international journals and in proceedings of international conferences. He is a recognized supervisor of Anna University, Chennai and currently guiding 3 Ph.D scholars on "Photoluminescence studies on some silicate and phosphate Inorganic materials doped with transition and lanthanide metals".  His current research work includes synthesis and characterization of some phosphors for White LED applications and display devices.
Education
Ph. D. Physics from the Indian Institute of Technology, Madras,(IIT-M), Chennai, in 1995 for thesis titled "Thermoluminescence and other optical processes in impurity-doped alkaline earth fluorides"

M.Phil

Physics from the Pondicherry University, Pondicherry, in 1988

M.Sc.

Physics from The American College (Autonomous), Madurai, affiliated to Madurai Kamaraj University.
Awards & Distinctions
Received merit scholarship to do M.Phil. in Pondicherry University, Pondicherry
1988 Gate, score: 93.99
Received fellowship to do Ph.D. in IITM from MHRD (2 years JRF and 3 years SRF)
Professional Memberships: Life Member ISTE, Life Member Luminescence Society of India, Life Member Forum for Interdisciplinary Mathematics.
Professional Experience: Teaching 24yrs , R&D : 1 year at IITM
Courses Handled
UG courses : Engineering Physics, Physics for Electronics Engineering
Research Interests: Thermoluminescence-fundamental and application to dosimetry; Photoluminescence – development of WLED phosphors
Research Labs Initiated at SSN :
Research Experience:
SRF in a DAE project "Making and characterization of IR sensitive thin films"
Project Investigator/ Mentor at SSN Institutions
PhD students: 1 completed and 3 ongoing
Sponsored Research Projects
As PI-External:
"Near UV excitable, rare earth/transition metal ions activated Ba2CaZn2Si6O17 phosphor for White Light Emitting Diode Applications" DST-SERB (File No.- EMR/2016/006910), 2017-2020, Rs. 17.91 lakh, Status: Ongoing
As PI-Internal:
"Fabrication of Thermoluminescence (TL) / TL emission set-up for characterizing K2Ba(7-x-y)CaxSrySi16O40:Eu2+  Phosphor for TL Dosimetry Applications", funded by SSN Trust, 2014-2017, Rs. 5.5 lakh, Status: completed
"Fabrication of a Quantum Yield setup to characterize powder phosphors", funded by SSN Trust, 2019-2022, File No. SSN/IFFP/NOVEMBER 2019/1-29/18, Rs. 4.0 lakh, Status: ongoing
As Co-PI:
"Investigation of Materials in Sonic Band Gap Structures for possible use in stealth applications" (2007-2009), sponsored by Naval Research Board (DNRD/05/4003/NRB-112/MAT/06-07) – Rs 13.61 lakh,Status: Completed
"Development of high – Curie temperature piezoceramics for aviation applications" (2019-2022) sponsored by DRDO (ARDB/01/2031928/M/I)-Rs. 12.297 lakh, Status: Ongoing