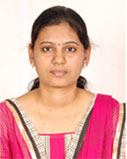 May 6, 2020
Dr. N. Priyadarshini – Assistant Professor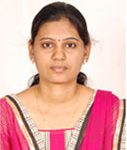 Chemistry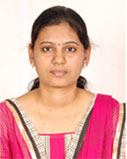 Dr. N. Priyadarshini, completed her B.Sc (Chemistry) in 2007 from Sri Sarada College for Women, Periyar University, Salem, M.Sc (Applied Chemistry) in 2009 from National Institute of Technology, Tiruchirapalli, Tamil Nadu with excellent academic record. She secured second rank in her post graduation. She received her Ph. D during 2015 from Homi Bhabha National Institute, Mumbai and her research work was carried out at Indira Gandhi Centre for Atomic Research, Kalpakkam. Her research work mainly focused on "Studies related to polymerization and colloid formation of Actinides under off-normal conditions".  She qualified UGC-CSIR NET (Lectureship) and GATE.
Before joining SSN, she worked as a Research Associate at Indian Institute of Technology-Madras for 6 months and later she was a Post Doctoral research associate at IGCAR for almost 10 months. She published more than 10 research articles in peer reviewed international journals, national and international conferences and received best presentation awards. She attended an international conference at Budapest, Hungary which was funded by Department of Science and Technology, Govt. of India.
Current research interest
Actinide speciation and separation
Colloids and Interface Science
Self-assembly
Coordination polymers
Ph.D guidance: 1 (Ongoing)
B.Tech Project guidance: 3 (Ongoing)
Books & Book Chapters
Actinide speciation in environment and their separation using functionalized nano-materials and nano-composites. "Handbook of Environmental Materials Management, Springer International Publishing AG 2018". 
Membership in professional bodies
Life Member- IANCAS (Indian Association of Nuclear Chemists and Allied Scientists)
Awards and Recognitions
Academic Proficiency Award for the year 2007 – 2009 by National Institute of Technology, Tiruchirapalli, India.
"Royal Society of Chemistry (London) Deccan Section Summer Training Fellowship" by Indian Institute of Science, Bangalore, India.
Junior & Senior Research Fellowship (2009 to 2014) by Department of Atomic Energy, Govt. of India.
International Travel Grant by Centre for International Co-operation in Science (CICS), Chennai.
International travel fellowship for young Scientists by Department of Science and Technology, Govt. of India. 
Ongoing Projects as PI
Project Title
Total cost (Rs.)
Funded by

 Development of Novel Functionalized Titanium dioxide Based Nanomaterial and Nanocomposite for Effective and Specific Removal of Uranium(VI)

4 Lakhs

(2019-2022)

SSN Trust

(On-going)

Synthesis of Polymer Coated Super-hydrophobic Magnetic Nanoparticles for Removal of Micro-plastics from Waste Water

25,000

(2020-2021)

SSN Trust

(On-going)