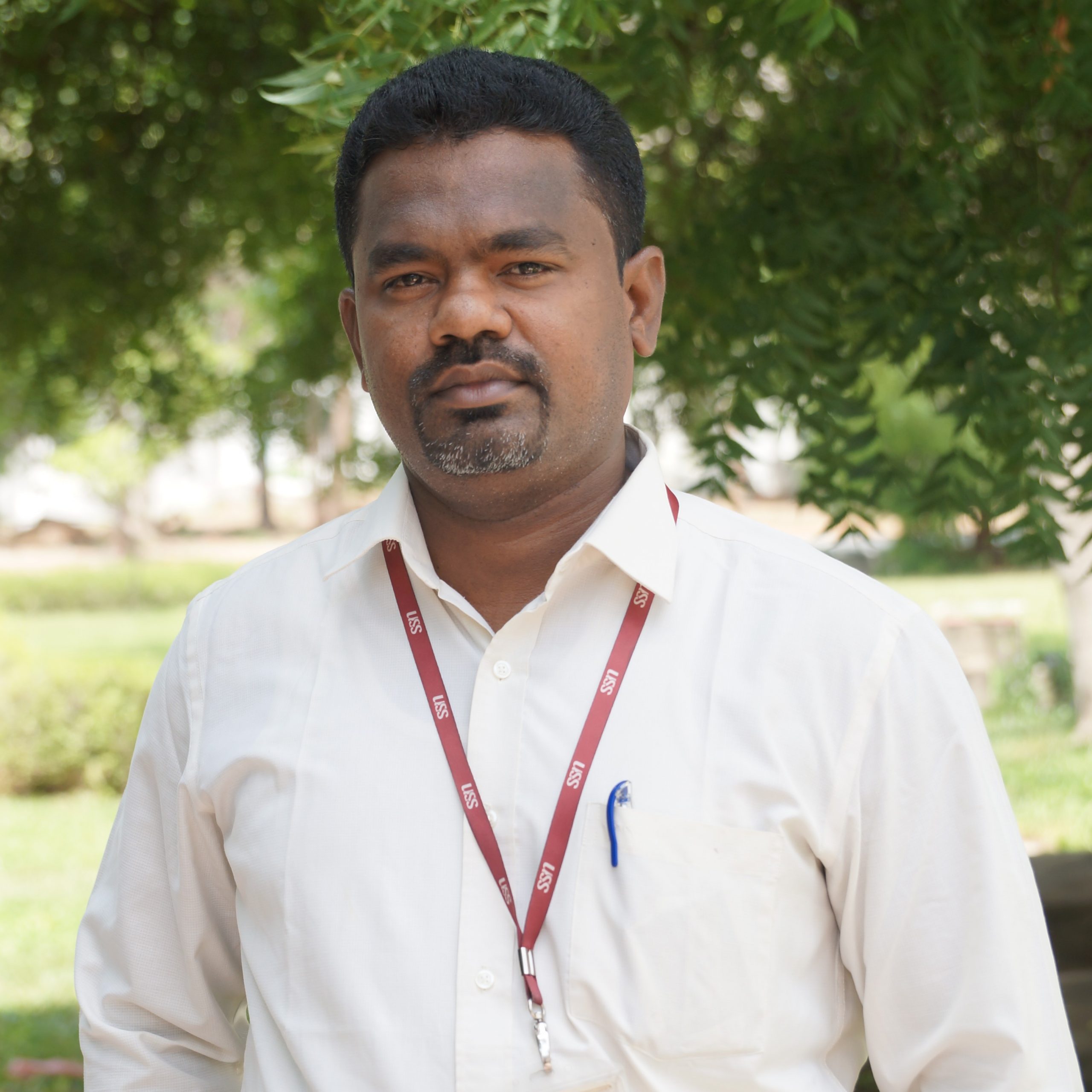 May 4, 2020
Dr. G. Selvakumar – Associate Professor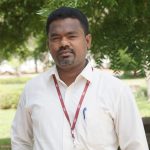 mechanical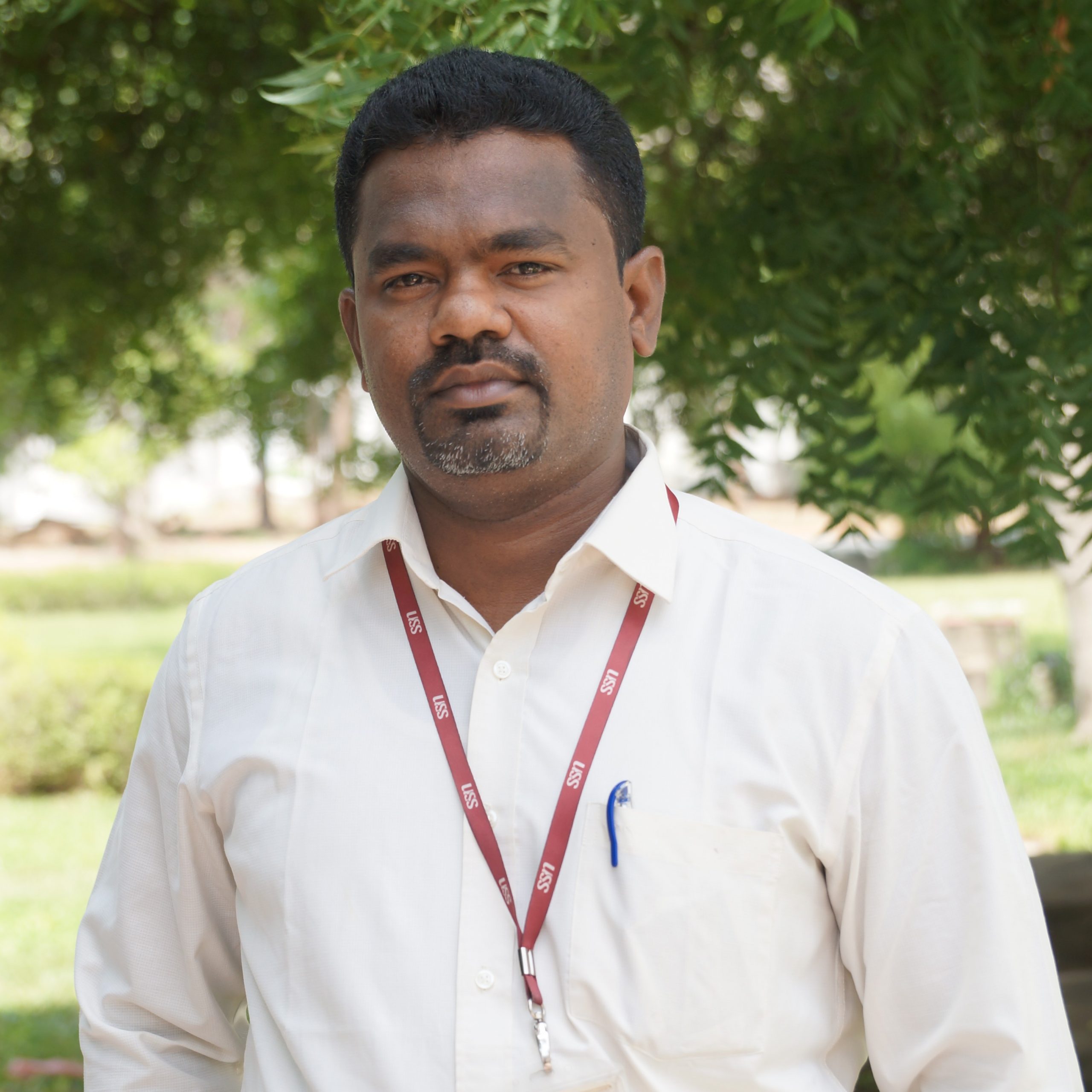 Dr. G. Selvakumar
M.E., Ph.D.,
Associate Professor
Extn: 417
Qualification
B.E.Mech (1999), M.E.CAD (2003), Ph.D.(2013)
Institute of Ph.D.
Jadavpur University, Kolkata
Experience in SSN
Since May 2015 , teaching Kinematics of Machinery , Computer Aided Design,  Engineering Graphics and TQM
Experience prior to SSN
13 years in academics
Institutions worked previously
Ganadipathy Tulsi's Engineering College,
Saveetha Engineering College,
National Engineering College, Kovilpatti
Research Interests
Advanced Manufacturing Systems & Engineering Management
Research Supervision till date
Completed 5 Ph.D ; Ongoing 7 ph.D
Research Output in SSN
34 publications in journals ; 12 presentations in Conferences
Research output prior to SSN
8 publications in Journals; 5 presentations in conferences
Research Profile
https://scholar.google.co.in/citations?hl=en&user=pMM3aNMAAAAJ&view_op=list_works&authuser=1
Funded Projects
1 from SERB  (Details listed below)
Professional Activity
Published  2 Books

Life member in Indian Society for Technical Education

Life Member in Society for Manufacturing Engineers

Professional recognition
Expert for conducting training programs on NBA accreditation process & Outcome based EducationInvited by Anna University Chennai for framing UG Curricula for the Faculty of Mechanical Engineering under Regulation 2017
Administrative Activity
Institutional IQAC Coordinator
Organized 3 international conferences as convener
As a Person
Interested in Reading and building relationship.
Funded Projects List
| | | | | |
| --- | --- | --- | --- | --- |
| S.No. | Title | Funding Agency | Project period | Value Rs.Lakhs |
| 1 | Investigations on Wire Electrical Discharge Machining (WEDM) of Low Conductive Materials | Science and Engineering Research Board (SERB), Govt. of India, New Delhi. | (1.3.2017 to 30.6.2020) | 32 |
Books / Book Chapters list
G Selvakumar, Analysis and optimization of Die corner accuracy in wire cut – EDM, 2017, LAP LAMBERT Academic Publishing,  ISBN: 978-620-2-00575-3
M. Selvaraj, M. S. Alphin, M. Nalla Mohamed, G. Selvakumar, Edited book on Mechanical Engineering Design, 2016, Trans Tech Publications, ISBN (Print): 978-3-03835-777-3, ISBN (eBook): 978-3-0357-0268-2
S. Ram Prakash, K. Rajkumar and G Selvakumar, Pulse and Work Revolution Parameters of Wire Electrical Discharge Turning on Ti-6Al-4V Alloy,  Jan 2020, Lecture Notes on Multidisciplinary Industrial Engineering. Springer, Singapore. Pp. 611 – 620. DOI: 10.1007/978-981-32-9471-4_50. ISBN (Print): 978-981-32-9470-7, ISBN (Online): 978-981-32-9471-4.
List of Top five Publications
Selvakumar G, Bravilin Jiju K, Sarkar S, Mitra S., Enhancing Die Corner Accuracy through Trim Cut in WEDM, International Journal of Advanced Manufacturing Technology, 83 (5-8), 791-803, 2016, Springer, Impact Factor 2.496,
Selvakumar G, K. G. Thiruppathi Kuttalingam K G, Ram Prakash S., Investigation on machining and surface characteristics of AA 5083 for cryogenic applications by adopting trim cut in WEDM, Journal of the Brazilian Society of Mechanical Sciences and Engineering, Vol. 40 (5), 267, 2018, Springer, Impact Factor  1.743,
Renjin J Bright, Selvakumar G, Sumathi M and Lenin N., Development, Mechanical Characterization and Analysis of Dry Sliding Wear Behavior of AA6082 – Metakaolin Metal Matrix Composites, Materials Research Express, 6 (12), 126516, 2019, IOP Publishing, Impact Factor  1.449,
Selvakumar G, Thiruppathi Kuttalingam K G, Selvaraj M, Manohar J., Enhancing Die Corner Accuracy Using Path Modification Strategy in WEDM of MONEL 400, The Journal of Mechanical Engineering Science, 232 (2), 207-216, 2018, Sage, Impact Factor  1.359,
Lenin N, Sivakumar M, Selvakumar G, Vigneshkumar D., Solution for Bi-objective Single Row Facility Layout Problem using Artificial Bee Colony Algorithm, European Journal of Industrial Engineering, 12 (2), 252 -275, 2018, Inderscience, Impact Factor  1.091.