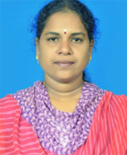 April 29, 2020
Dr. D. Thenmozhi – Associate Professor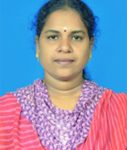 cse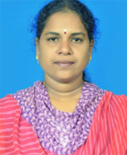 Dr. D. Thenmozhi
B.E.,M.E.,Ph.D
Associate Professor
Extn: 379
Dr. D. Thenmozhi is an Associate Professor in the Department of Computer Science at SSN College of Engineering, Chennai, India, since November 2000 and she has 24 years of teaching and research experience. She received her B.E degree in Computer Science Engineering from Madras University, and M.E in Computer Science and Engineering from Anna University. She received her PhD in Natural Language Processing from Anna University, Chennai.
Dr. Thenmozhi is a member of the Machine Learning Research Group of SSN and her research area includes natural language processing, machine learning, and data mining.  She has published 40 research papers in the International Journals and Conferences. She has published 3 books. She received Best Teacher award of SSN Institutions 3 times. 
Dr. Thenmozhi is a member of several professional bodies namely ACM, IEEE, CSI, and ISTE.