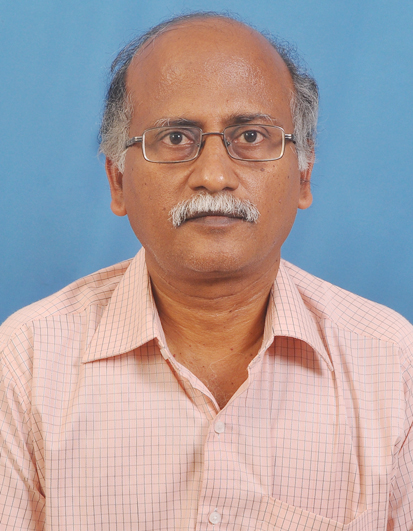 May 5, 2020
Dr. B. Mahalingam – Associate Professor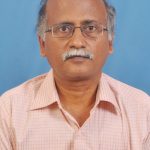 civil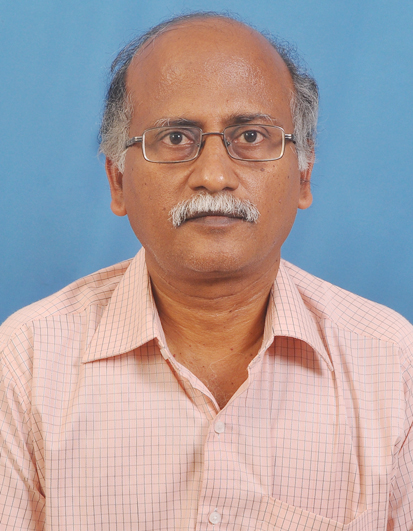 Dr. B. Mahalingam
B.E (Civil), M.E (Structural Engineering) Ph.D.
Associate Professor
Ext No.: 570
 I have about 33 years of experience in teaching and research. Worked across various technical institutions at various positions from Associate lecturer to Associate Professor. I have been awarded Ph.D., from Anna University for my research on 'Self Compacting Concrete'
I have good experience in setting up various research labs like Strength of Materials lab, Fluid mechanics and Machinery lab,
Dynamics lab, Concrete and Highway Engineering lab for the undergraduates. My experience in the field of Civil Engineering has given me the capability of handling individual construction projects such as Engineering College Buildings, Library Blocks, and Erection lab works.
I work efficiently as an individual contributor and also as a team player. I seek new challenges and think out-of-the-box while looking for creative solutions to any given problem. I am a quick learner and adapt to any situation to provide the best outcome at all times. I have proven experience in handling Exam cell for and Engineering College for about 10 Consecutive years and also acted as Chief superintendent and Chairman in Central valuation board for Engineering College exams are the proof of my teamwork.

I have published a book on Construction techniques, equipment and practices for Civil Engineering Under regulation 2013. I have
conducted Anna university-approved FDTP on CE 6601Design of Reinforced Concrete and Brick Masonry Structures. I am a Mission 10X trained faculty by Wipro and having membership in various professional bodies like ISTE(2080), IEI(M-11393540), IOV(F-11359), ICI(5886), IRC(271952), ACE (1408L), INSDAG(049) and ISMRTT(LM 1977). I am a Certified Chartered Engineer of Institution of Engineers (INDIA) 
Education
B.Sc. (Mathematics), B. E (Civil Engineering), M. E (Struct.Engg).,

Ph.D., PGDCA.,

Professional affiliation
Associate Professor (G2) 
Awards and Recognition
Nil
Courses taught
Engineering Mechanics, Strength of Materials, Mechanics of Solids,

Construction Materials, Fluid Mechanics, Concrete Technology, Structural analysis, Surveying, Highway Engineering, Construction techniques equipment and practices,  Design of RC Elements, Structural Steel Design, Basic dynamics and Aseismic design, Construction Planning and Management, Estimation and Quantity Surveying, Environmental science & Engineering and elective subjects like Prefabricated Structures, Municipal solid Waste Management, Indian constitution and Society and Disaster Management

Research Interest
Self Compacting Concrete, Geopolymer concrete, Bricks, Waste Material utilisation
Supervision
Joint Supervisor for One Part-time Research Scholar doing PhD., July 2018
Research and Consultancy
1. Experience in testing Concrete Cover block as consultancy

2. Anna University Supervisor Recognition No. 2710028
Vide Lr. No. CFR/NEWSUP/2015 dated June 3, 2015

3. Acting as DC Member in SRM Institute of Science & Technology.

Fund Detail 
Internal Funding:

1. A study of Self Compacting Concrete using Alternative Cementitious Materials – Rs. 2.25 Lakhs dated 16.10.2014 by SSN Trust. 

PI – Dr.B.Mahalingam

2. In situ Remediation of Hexavalent Chromium in Soil and aquifers – Rs. 4.90 Lakhs dated 06.10.2016 by SSN Trust. 

PI: Dr. Srinath Rajagopalan and CO – PI:  Dr. B. Mahalingam

3. A study on permeation of Self Compacting Concrete using Class – C Fly ash – Rs. 5 Lakhs dated 24.10.2017 by SSN Trust. 

PI: Dr. P. Sreehari and Co-PI :Dr. B. Mahalingam

External Funding:

1. Use of Waste Quarry and sea shore sand in developing Manufactured Sand (M- Sand) by Rand D Grant in aid sheme by IEI (India) for Rs. 30000/- Dated R4/2/UG/2019-2020/UG2020015 dated 19 August 2019.

P.I : Dr. N. Sivakumar and Dr. B. Mahalingam

Publication   
          Conferences                   
                           Journals 
Google Scholar Link 
https://scholar.google.co.in/citations?view_op=list_works&hl=en&user=uK9HQjoAAAAJ–