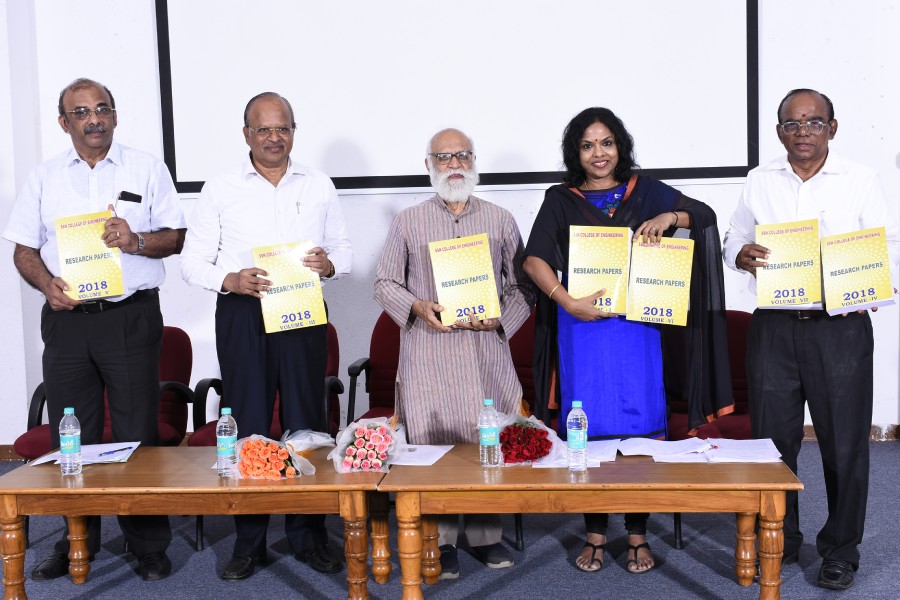 January 22, 2019
SSN Institutions Celebrated Its Research Day
SSN Institutions celebrated its Research Day on April 5, 2019. Dr. Brij Mohan Arora, Former Director, Tata Institute of Fundamental Research was the chief guest on the occasion. Faculty, Research scholars and students were honored with awards and cash prizes under 14 categories.
Every year SSN funds over 200 innovative student projects with an average grant of Rs.25,000 per project. A total amount of over Rs. 2.00 Crore had been granted to students and around Rs. 5 Crore for faculty till date.
In the year 2018-19 SSN has published over 575 papers in international journals and SSN students have published over 200 papers in international journals.