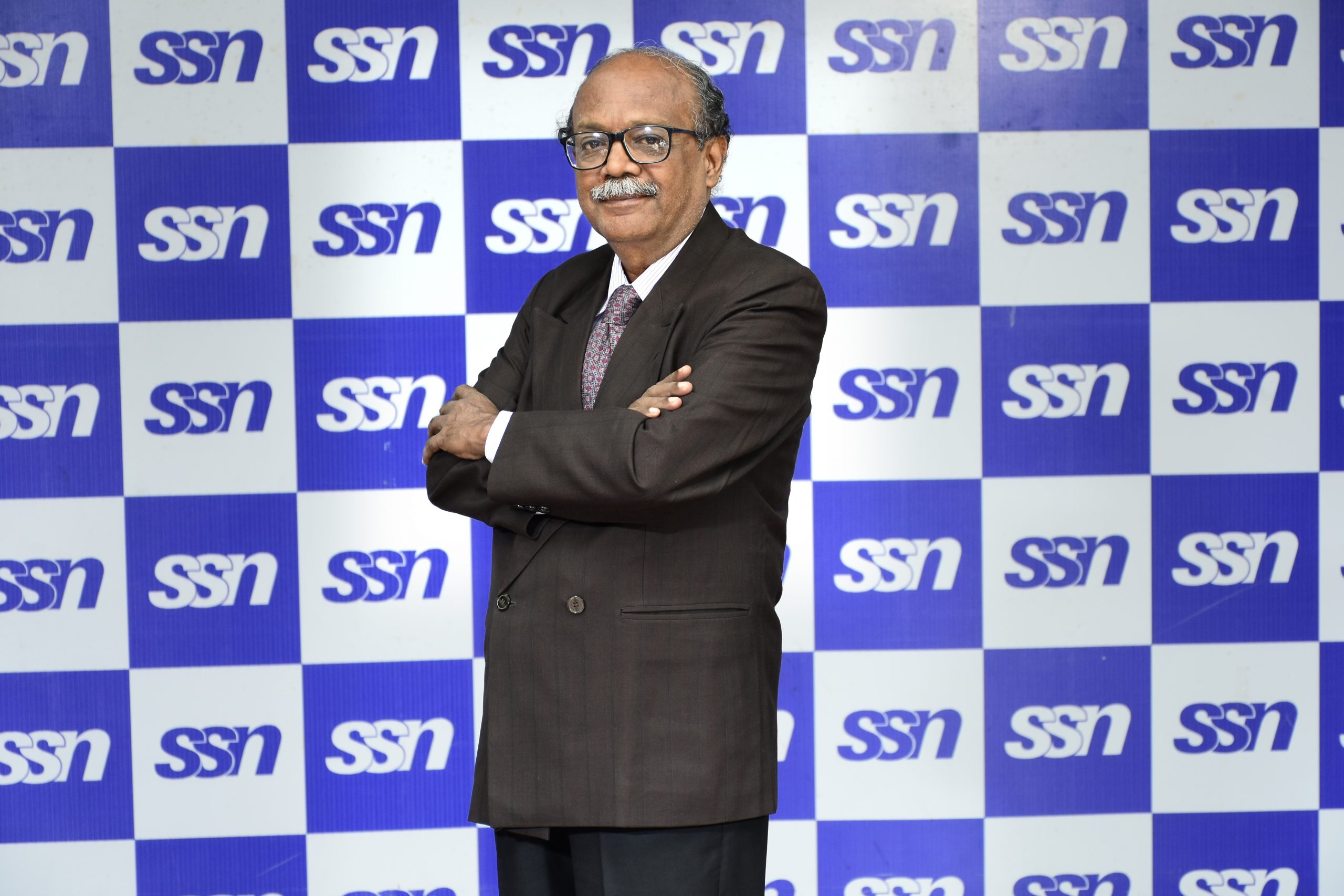 SSN College of Engineering is ranked high among India's leading educational institutions providing quality education to students from all strata of society. SSN was established in 1996 with a vision to be a world class institution for technical education and scientific research. Over the years, SSN has won numerous national awards and accolades and was also awarded the "Asia's Best Private Education Institute 2012-13" in the Engineering and Technology category. Recently, SSN was awarded by EDU-RAND for being ranked 7th among all private engineering colleges in India, and is ranked 44th in Engineering Category and 83rd among all educational institutions in India rankings by NIRF, MHRD.
SSN offers a wide variety of undergraduate and postgraduate programmes. The technology driven pedagogical approach, delivered by well qualified and dedicated faculty ensures that the students who graduate from SSN are a class apart from the rest. The faculty work towards not just developing knowledge but also instilling the right attitude and skills in the students for a holistic education relevant in a globalized context. The activities of various clubs on the campus ensure that the SSNites are dynamic and well groomed in social and event management skills.
SSN boasts of a world class infrastructure including libraries, specialized labs and facilities in sports. ISTE Chapter, IEEE Student Branch, IETE, CSI, SAE, Fine Arts Club, I-Cell, Entrepreneurship Development Cell etc., promote sustained quality education and ensure that the students have an open, enquiring mind and are competent enough in their field. SSN faculty and students are encouraged to take part in research activities resulting over 500 publications in refereed journals with high impact factor; in which more than 300 students are involved in the publication of about 200 papers every year. The college conducts a range of events from social awareness to international programs in order to impart life skills, competencies and attributes which are greatly valued in today's global work environment.
Moreover, discipline which is a non-negotiable factor in a student's life on our campus, inculcates the values of time management and punctuality. Emotional intelligence, which has now become a critical prerequisite for any employee, is nurtured through full – fledged value education classes and regular counseling sessions. Industry – Academia network includes interaction with top corporate managers and guest lectures by visiting professors to facilitate a smooth campus to corporate transition for the students and to enhance their employability quotient.
I am confident that the college, with its rich legacy, will continue to shape the future of the young minds of our country and transform their potential into successful careers resulting in national development.
Dr. V.E. Annamalai

(Principal)